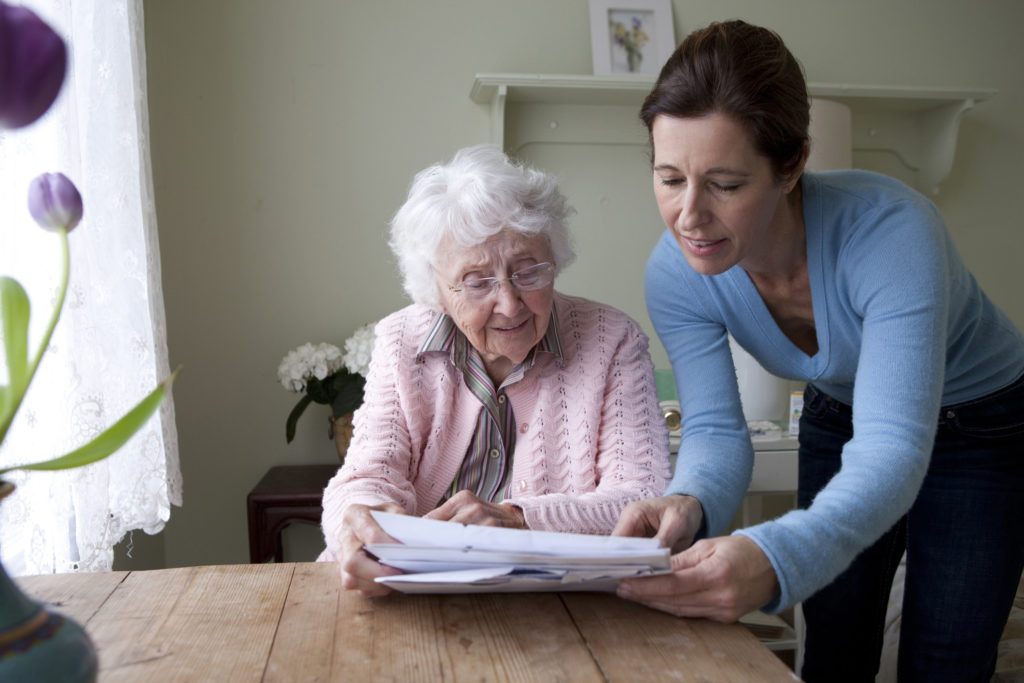 Older adults have long been targeted by scammers looking to steal their money and personal information. Now, fraudsters are using the COVID-19 pandemic as an opportunity to create scams related to testing, vaccinations, and stimulus payments. According to the FTC, Americans have lost over $314 million to COVID-19 related fraud!
At Bethany Village, we stay informed about the latest fraud risks targeting retirement community residents and their families. We recommend following these tips to protect yourself and older loved ones from COVID-19 scammers:
Protect your stimulus payment
Another round of economic impact payments ("stimulus checks") appears to be on the horizon, and you can expect scammers will try to trick people out of their payments.
Here are some red flags to watch out for:
Unsolicited calls from a government agency. Government agencies like the FTC, IRS, or FBI will not call you with threats or demands for your money or personal information. This is something scammers do! Remember that scammers can "spoof" caller ID to make it look like a real call. If you're unsure, hang up and look up the agency's number and call them directly to find out if they're actually trying to reach you.
Payment requests to receive your check. A new email scam involves fraudsters posing as Joe Simons, chairman of the Federal Trade Commission. If you reply, you'll be asked to pay a fee or "confirm" personal data like your Social Security number in order to get your coronavirus relief payment. The scammer may even include a fake letter from the IRS to convince you. If you get a message like this, don't reply. No one has to pay money to receive a stimulus check!
Promises for faster stimulus payments. If someone contacts you offering to send your stimulus payment faster through a third-party service, it's a scam. All stimulus payments will come through the IRS. You can track your payment once it is sent by visiting the IRS "Get My Payment" page.
Fake checks in the mail. If you receive a check in the mail for an unusual amount, be wary. Scammers are mailing fraudulent checks with a request to verify your personal information to receive the money. Call the IRS directly if you get a check that seems suspicious.
COVID-19 vaccine scams
Now that COVID-19 vaccines are available for older adults, health care workers, senior care providers, and other eligible individuals, scammers are capitalizing on the excitement—and confusion—surrounding vaccinations. Ignore any phone calls, text messages, emails, social media messages, and even door-to-door solicitors claiming you can get "early vaccine access" by paying in advance or providing your personal information. Another red flag is someone offering to have a vaccine shipped to your home—it's a scam! For accurate, up-to-date vaccine information, refer to official sources for your area, such as the Ohio Department of Health website.
Phony contact tracers
Contact tracers work with state health departments to help stop the spread of COVID-19. If you've been exposed to COVID-19, you may get a call from a real contact tracer. However, scammers are pretending to be contact tracers, too!
Here are a few ways to spot a phony contact tracer:
Real contact tracers won't ask you to send them money, whether it's via gift card, money wire, or cryptocurrency.
Contact tracing doesn't require you to provide your bank account information, medical insurance information, credit card number, or your Social Security number. If someone contacts you out of the blue asking for this information, it's likely a scam.
Contact tracers will usually contact you by phone call, not text or email. Clicking suspicious links in texts or emails could download a virus onto your device.
What to do if you're a victim of COVID-19 fraud
If you think you're a victim of a stimulus payment scam or COVID-19 related identity theft, report it to the IRS and FTC by visiting IdentityTheft.gov. You can also contact the Identity Theft Resource Center at 888-400-5530.