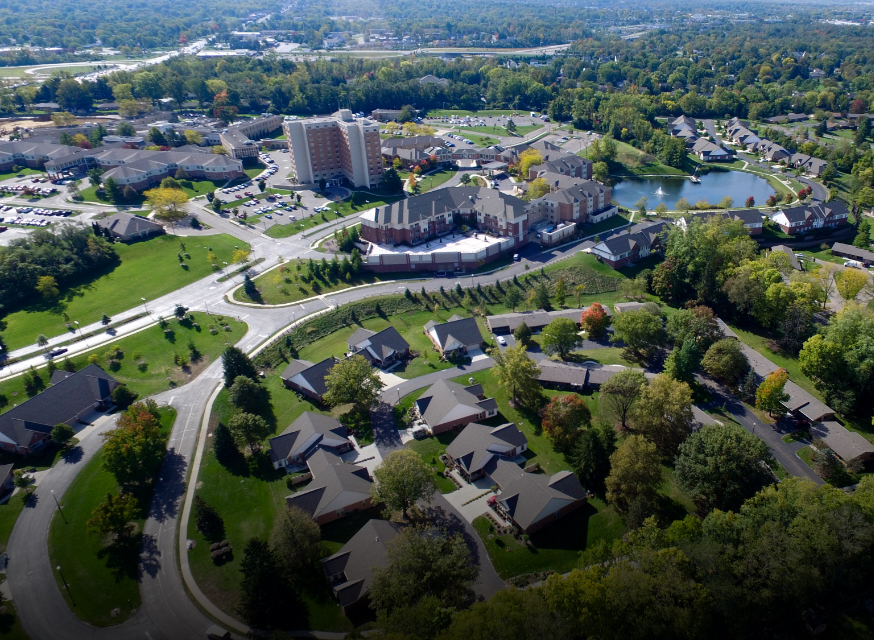 Are you interested in Bethany Village but want to learn a little more about the campus and residential options before visiting in person? Perhaps you live in another town or state. Maybe you are helping mom and dad investigate continuing care retirement communities. Using our new online virtual tour makes it easy to compare Bethany Village to other communities.
Never used an online virtual tour before? No worries. Just click the "Bethany Village Virtual Tour" link. Then, you'll see a lot of options! Click on the photo that interests you. Perhaps you or your parent is considering a cottage. Just click on one of our new Contemporary Cottage models and have a look through the living space. Below each tour is a little information on each area. There are also navigation areas. On some tour links – such as the villas – there are interactive floor plans so you can really visualize living here at Bethany!
If you are checking out the tour for someone else, considering sending a link via the "send to a friend" function. All you need is an email address to make this work!
Did the virtual tour help you "pre-visit" Bethany Village? We'd love your feedback. Leave your comments below.