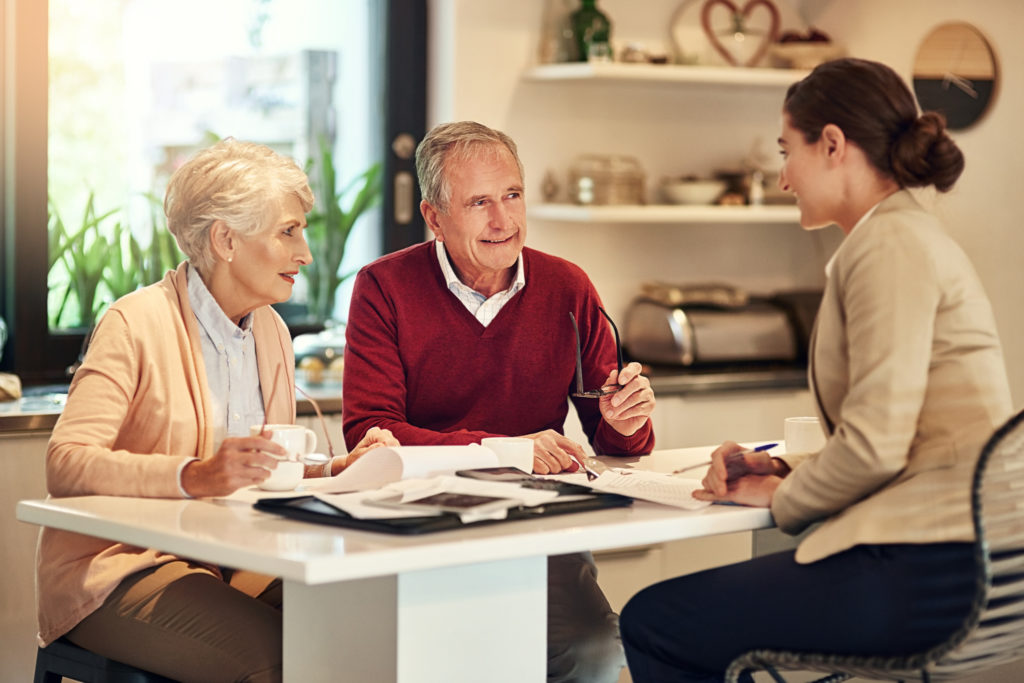 If you're just beginning the senior living community search for yourself or an older loved one, you may be wondering where to start. The truth is that when it comes to finding a senior living community, there is no "one-size-fits-all" solution. That's why it's always a good idea to visit prospective senior living communities to learn about the different living accommodations, activities, and on-site amenities offered. Here are five important questions to ask when touring a retirement community.
What type of living style is best?
In a senior living community, residents can choose from a number of living options to fit their unique needs. Typically, independent living communities feature apartment style housing or freestanding homes. For seniors who want to remain in the same community for many years, continuing care retirement communities (CCRCs) are an ideal choice. These communities provide living options across a spectrum of senior care, including independent living residences, assisted living, and skilled nursing. Some CCRCs also offer memory care and rehabilitation services. As you tour retirement communities, take the current and future needs of your loved one into account to decide what type of living option is best.
Is the senior living community for-profit or non-profit?
As you research and tour senior living options, you will find that there are both for-profit and nonprofit retirement communities to choose from. The vast majority of senior living communities are for-profit, and many are part of national chains. In contrast, nonprofit senior living communities are owned by private groups, often with particular religious affiliations. Nonprofit communities are still held to the same high standards and regulations as private communities. However, while for-profit communities are typically driven by revenue, nonprofit senior living communities are driven by their overall mission. On your tour, be sure to ask about the status of the senior living community, since it can reveal a great deal about the way the facilities are operated.
What kinds of activities and outings are planned for residents?
On your tour, ask if you can observe or even participate in any activities in the community. If there aren't social gatherings or activities happening during your visit, ask to take a look at the community's calendar to see if any events or outings sound interesting to you or your loved one. Today's senior living communities offer a wide range of fun and engaging social events for residents, such as walking clubs, art classes, continuing education courses, and outings to local restaurants, music concerts, and the theater.
What kind of services are offered?
After years of hard work and time spent maintaining a home, many older adults desire a relaxing retirement. When visiting senior living communities, ask about the community's on-campus services and amenities such as complimentary transportation to help residents with travel to doctor's appointments or run errands with less hassle. This way, independent living residents can focus on enjoying their retirement.
What security and safety features are in place?
One last question to consider is the safety and security of the senior living community. Ask about the community's protocol for the safety of your loved one. For those living in independent living apartment or house, is there daily check-in system in place to ensure residents are safe? What is the community's standard procedure in the event of an emergency, or if a resident needs assistance? Look for a senior living community that has on-site security monitoring, a safety check program, and emergency assistance available, all of which provide peace of mind and a sense of security for residents and their families.
Ultimately, it's important to evaluate the overall atmosphere of the senior living communities you visit. Are the residents welcoming and friendly? Can you imagine you or your loved one living there comfortably? By taking each of these factors into account on your visit, you can find the senior living community that's right for you or your loved one.