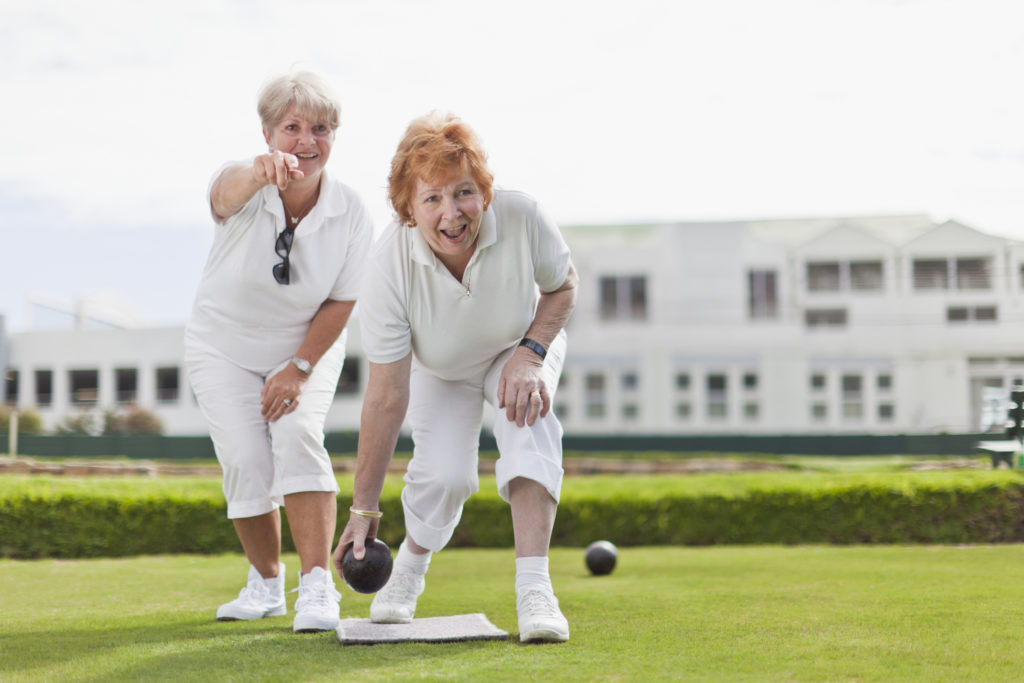 If you've started talking to your parents about living in a senior care community, one of the things you've probably heard them say is, "What would I do there? It would be boring!" But senior centers and retirement communities have changed a lot in the last decade. Increasing demand for senior care communities has also led to more competition, and that means better offerings for everyone. Senior care communities now have more activities than ever before to keep residents engaged.
These activities go beyond bingo night, with activities including yoga, Wii bowling, Bible study, book clubs, fishing, puzzle gatherings, painting, knitting, hiking, and group outings to the theater, orchestra, and much more. No matter what your parent loves to do, they are sure to find a community that caters to that interest.
Fitness Classes
Nearly every senior care community gives residents access to a fitness center. While there are plenty of opportunities to get fit on their own, regular fitness classes offer more variety and a fun social atmosphere. Yoga, Pilates, aerobics, and even boxing are offered at many senior care communities. Most post their schedules online, so be sure to share them with your parent in your discussions.
Workshops and Continuing Education
Many senior care communities offer workshops and continuing education classes for residents, either on campus or off – with transportation provided. Has your parent ever wanted to learn more about art history? Do they want to continue to become a better public speaker or write a more persuasive speech? Workshops and classes offer opportunities to help keep minds and skills sharp at any age.
Activity Coordinators
Is there an activity that your parent wishes were on the schedule, but you don't see it? Consider asking the senior care community's activity coordinator about creating a new class or organizing a new group activity, whether it's pottery, scrapbooking, or even kayaking. Staff are always willing to look into ways to better serve their residents.