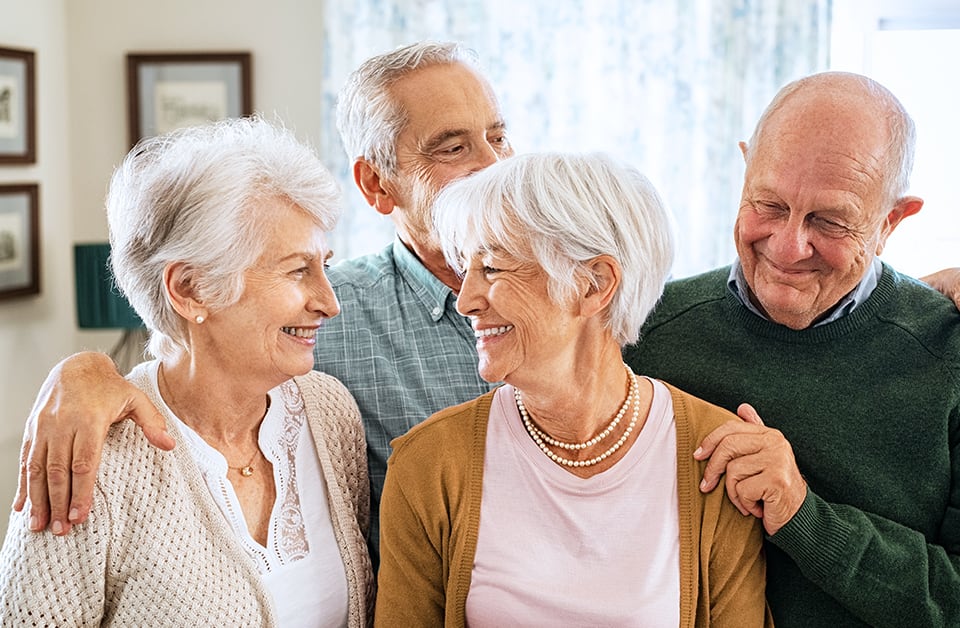 Retirement marks a new beginning — for many, that includes a new home. Maybe you're looking for fewer homeownership responsibilities or more opportunities for friendships and fun. Both can be found in senior living communities; however, not all communities are created equal.
What's the Difference Between a 55+ Community and a Continuing Care Community?
At first glance, both types of communities may seem similar, but in reality, they're very different. Both offer a community dedicated to retirees with expanded opportunities for socialization, but the similarities stop there.
55+ communities allow you to live in a maintenance-free ranch-style home surrounded by peers who are enjoying the same stage of life as you. They often host social events that encourage you to connect with your neighbors. Many are built in areas that are convenient to hospitals, shopping and other local attractions.
Overall, 55+ communities offer several life-enhancing benefits to independent, active seniors. Unfortunately, there's one very important thing missing — what happens if your needs change?
Continuing Care Retirement Communities (CCRCs), on the other hand, offer all of the same social benefits plus the additional benefits of "continuing care." CCRCs have three housing levels: Independent Living, Assisted Living and Skilled Nursing Care — all in one community. That means there's a long-range plan as your needs change.
So, for example, if you're an Independent Living resident and you sustain an injury or health event that requires nursing care or rehab, you have priority access to the healthcare offered within your own community. You don't have to abruptly search for a facility that can accommodate you during a crisis — and hope to find one you can trust. You also don't have to be away from your home or your spouse. With a CCRC, no matter what happens, home gets to remain home.
Benefits of Bethany Village Continuing Care Community
Bethany Village is a not-for-profit organization with a stellar reputation for serving the Centerville and surrounding communities for more than 75 years. One look at our campus lets you see our commitment to continually maintaining and upgrading the community. We want Bethany Village to always be a place you're proud to call home.
Offerings at Bethany Village
At Bethany Village, we aim to provide the most comprehensive, welcoming and joyful lifestyle for community members. We're not satisfied with just "knowing the neighbor next door," we strive to cultivate a real sense of community.
Some of the benefits you can look forward to as a Bethany Village resident include:
Guaranteed access to continuing care if your needs change, including Independent Living, Assisted Living, Memory Care and Skilled Nursing Care
A wide-range of events and activities that fit most interests and are designed to keep you growing, learning and engaging with friends
Full-time social workers to connect you to resources and to assist you during life changes
Home repairs and maintenance are no longer your responsibility — we cut your grass, clean the windows, replace your roof, fix your plumbing, shovel your driveway and provide home maintenance on a schedule
Free utilities means we cover the cost of all utilities, including water, electric, internet and trash
A technology concierge is available to support you with technology issues, including problems with your television and phone
If you're ready to learn more about life at Bethany Village, please contact us. We're happy to answer your questions and give you a tour of our welcoming community.