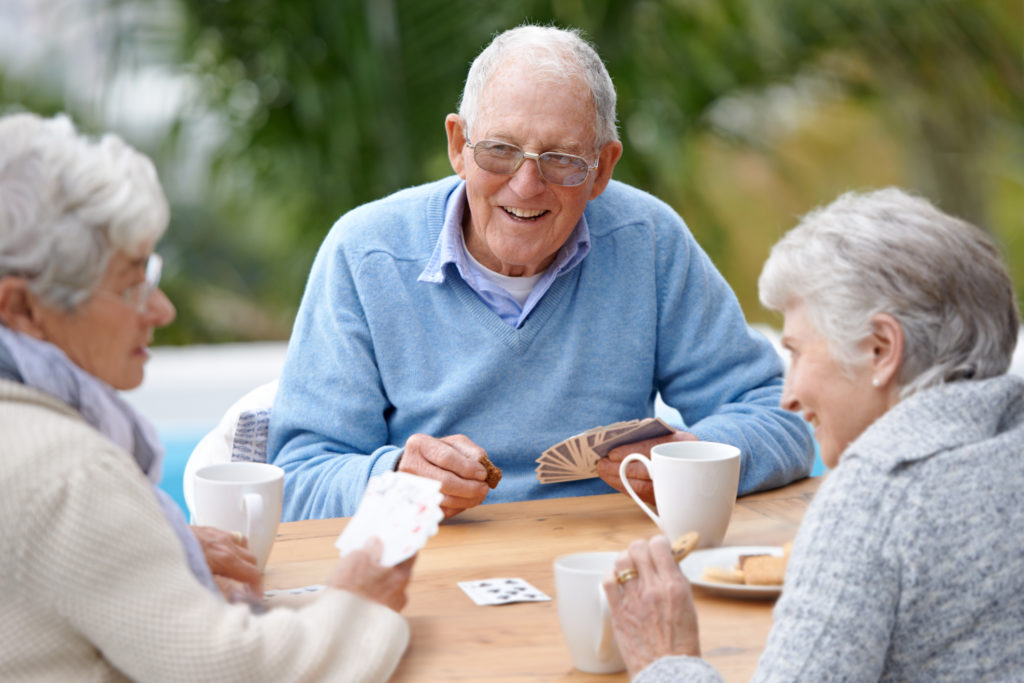 Staying social is essential for one's physical, mental, and emotional well-being, at any stage of life. That's why today's retirement communities offer daily opportunities for residents to socialize, from events to dining to fun scheduled activities. One of the most popular ways for new residents to get involved after moving to a retirement community is to join a club.
As part of a club, residents can socialize while enjoying their favorite pastimes. It's a great opportunity to make new friends who share your interests and hobbies!
Here's a look at some of the most popular types of clubs you can find in retirement living:
Walking Clubs
If you enjoy spending time outside and staying physically active, lace up your sneakers and join a walking club! Not only does walking work wonders for your physical and mental well-being, but it can easily become a social activity with neighbors and friends. Many retirement communities, including Bethany Village, have groups of dedicated walkers who enjoy taking daily strolls. Bethany Village has many beautiful outdoor walking trails and indoor pathways that unite the community. This way, walkers can always stay active, rain or shine!
Book Clubs
Joining a book club is another great way to build connections with others with common interests. Not only will a book club encourage you to catch up on all the extra reading you've always wanted to do, but it will also provide thought-provoking social interaction. Participating in a book club can also help you keep your mind active and your imagination flowing, which is important at any age!
Arts and Crafts
If you love to express yourself, an arts and crafts club may be an ideal club for you. Whether you like sketching, painting, crafting, or knitting, there are endless artistic avenues to explore. By joining an arts and crafts club, you can expand your creative outlet and connect with others over your artwork.
Cards and Games
There's nothing wrong with a little friendly competition, and a cards and games club can provide a fun way to get to know others! From bridge to Bingo to Mahjong, there's always an opportunity to connect over a game in a retirement living community.
At Bethany Village, the sky's the limit when it comes to the possibilities for extracurricular engagement. Our residents enjoy playing all types of games together, from cards to puzzles to board games, and even Wii Bowling.
With so many ways to stay social and get involved, Bethany Village makes it easy to feel connected to the community as soon as a resident moves in. We encourage residents to follow their passions and try new things. It won't be long before you're meeting new people and making friends!
Ready to learn more about the many activities, classes, clubs, and social events offered at Bethany Village? View our range of enjoyable amenities and get in touch with us for more information about life at Bethany Village!