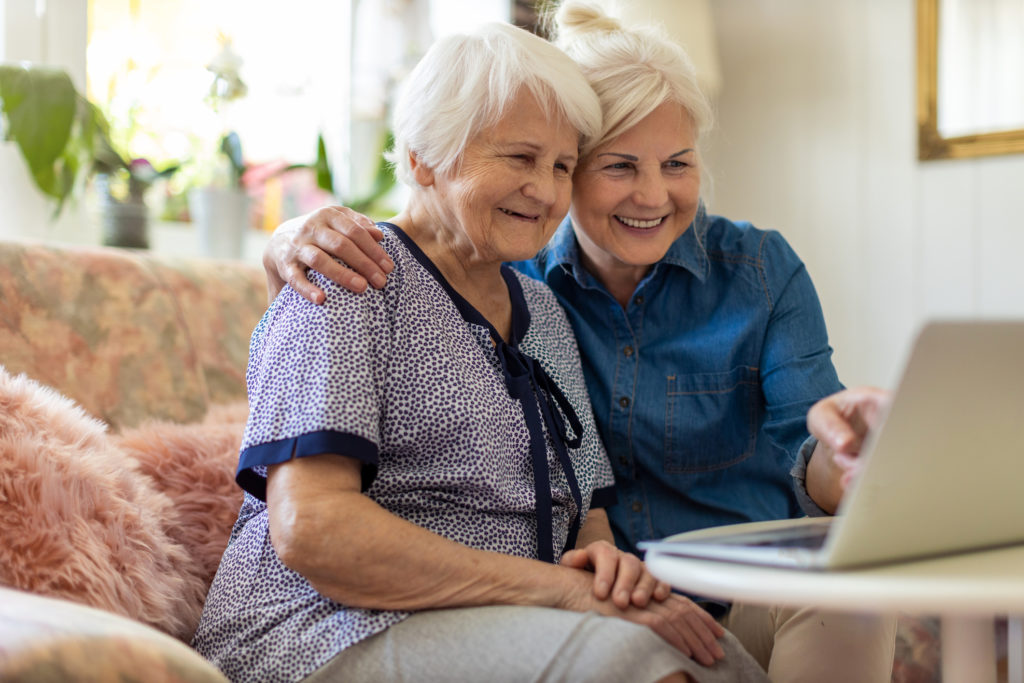 Caring for a parent or older loved one is a selfless act that can be both rewarding and challenging. As a caregiver, it's important to remember that you need to take time for yourself, too. When you're overdue for a much-needed temporary break from the demands of caregiving, respite care offers a wonderful solution.
During a temporary respite care stay in an assisted living community, older adults have access to all the daily support and care of assisted living in a peaceful, relaxing setting. Whether you're planning a vacation, heading out of town on a work trip, or simply need a short break, respite care may be the right option for you and your loved one.
Here are three good reasons to take a well-deserved break and schedule a respite care stay:
#1: Make Time for You
When you take on the role of a full-time caregiver for a parent or loved one, it can quickly consume your identity and time for self-care. Everyone needs a break at some point, and a short-term respite care stay may be the perfect opportunity to enjoy some well-deserved rest and relaxation. You may find that a respite care stay offers a pleasant change of scenery for your parent or loved one as well.
#2: Gain Peace of Mind
If your parent or loved one needs daily assistance or support with tasks such as grooming, dressing, or medication management, it can be difficult to consider leaving them behind while you take a break or short trip. It can be even more difficult if your loved one is recovering from a recent illness or injury. You want to feel confident that your loved one will be safe and supported, just as they would be if you were with them. In this way, choosing a respite care stay in an assisted living community can provide the ultimate peace of mind because you know your loved one will be receiving the same quality care and support as full-time assisted living residents.
#3: Test the Waters
Moving to an assisted living community is a big decision for any family. It's natural for some older adults to feel apprehensive about such a life-changing move. An added benefit of respite care is that it gives your loved one a chance to take a "trial run" before choosing a community. During a short-term respite care stay, both you and your loved one can experience what it's like to move to assisted living without the pressure of making a long-term commitment.
Respite Care at Bethany Village
Whatever your reason for choosing a respite care stay for your parent or loved one may be, you can rest assured they'll be safe and welcomed at Bethany Village. Throughout their respite care stay, your loved one will have access to the same personal care, services, and support as our full-time assisted living and memory care residents.
They will also enjoy our convenient five-star amenities, including chef-prepared meals, snack bar, fitness center, and movie theatre, as well as fun, engaging activities with other residents. Your loved one will also have the opportunity to interact with other residents, meet our phenomenal staff, and get a feel for what it's like to live at Bethany Village.
Are you ready to learn more about respite care and how to arrange a short-term stay at Bethany Village? Please contact us today for information about respite care at Bethany Village.