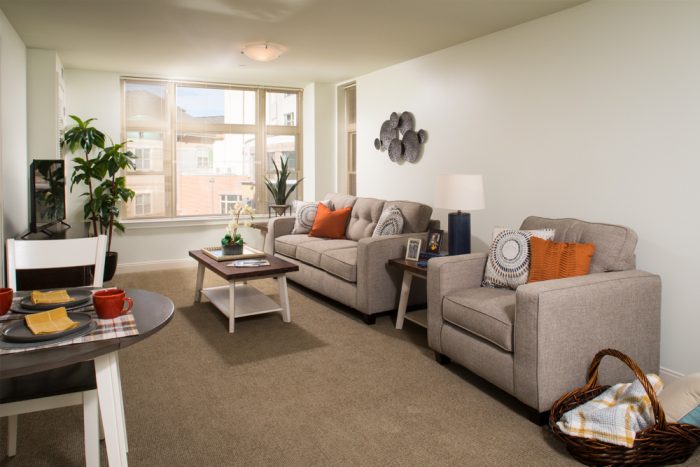 When living alone is no longer the best option for your parent or older loved one, it may be time to consider the benefits of moving to an assisted living community. Today's assisted living communities are designed with safety and comfort in mind, providing older adults with the extra daily assistance and support they need to maintain their independence and continue enjoying what they love most.
Researching local assisted living options is one of the first and most important steps in choosing a community. As you'll discover, there are many different options, and no two assisted living communities are exactly alike.
As you begin to research, it's a smart idea to prepare a list of questions to help you compare your options and determine if a community is a good fit for your loved one.
Here are some of the top categories and questions to consider when researching different assisted living communities:
Staff, Medical Professionals, and Caregivers
You'll want to find an assisted living community that offers person-focused, compassionate care.
What is the staff-to-resident ratio?
What kind of credentials and training do caregivers have?
Are there registered nurses on-site 24/7?
Security and Safety Features
The right assisted living community will make safety and security a priority for all residents.
What safety features are in the hallways, common areas, and private living spaces? Examples may include handrails in hallways, ramps, elevators, and grab bars in bathrooms.
What are the community's standards and procedures in the event of an emergency?
Does the community use an alert system? How does it work?
Attractive and Clean Spaces
As you look at photos of the community online, pay attention to the overall look and feel of the living arrangements and common areas.
Are the suites or rooms attractive?
Are there spacious common areas for residents and visitors to gather?
Are there outdoor spaces where residents can sit, walk, and enjoy nature?
Services and Amenities
Assisted living communities can vary greatly in the services and amenities they offer to residents.
What services are provided to support residents in their daily routines? Assistance with medication management and personal care such as dressing, grooming, and hygiene are some of the services typically offered in assisted living.
What additional on-site services and amenities are available? Examples may include transportation services, laundry services for linens, light housekeeping, and on-site beauty salons and barbershops.
Is the community pet-friendly? What kind of pets are allowed?
Dining Options and Dietary Needs
Ideally, the assisted living community you choose will offer food that's not only healthy and nutritious but fresh, delicious, and expertly prepared.
Are meals customizable based on residents' dietary needs, restrictions, or special requests?
Are there set times for meals? Are snacks available between meals?
What's a typical weekly menu look like?
Community Culture and Social Activities
The opportunity for daily social engagement is one of the top benefits of moving to an assisted living community.
What activities, hobbies, events, and social clubs do residents enjoy? Ask to view a copy of the monthly activity calendar to see if any of the offerings interest your loved one.
Does the community have a fitness center? What types of exercise classes are offered?
How frequently can family members or friends visit? What can they do while they visit?
Choosing the best assisted living community for your parent or loved one is an important decision, but it doesn't need to be overwhelming! Take your time to research and compare the different options, and don't hesitate to ask questions that will help you understand the community, its culture, amenities, services, and unique features.
Find out more about assisted living at Bethany Village!
Are you ready to learn more about the assisted living options at Bethany Village? Please contact us — we're always happy to speak with you and answer your questions!