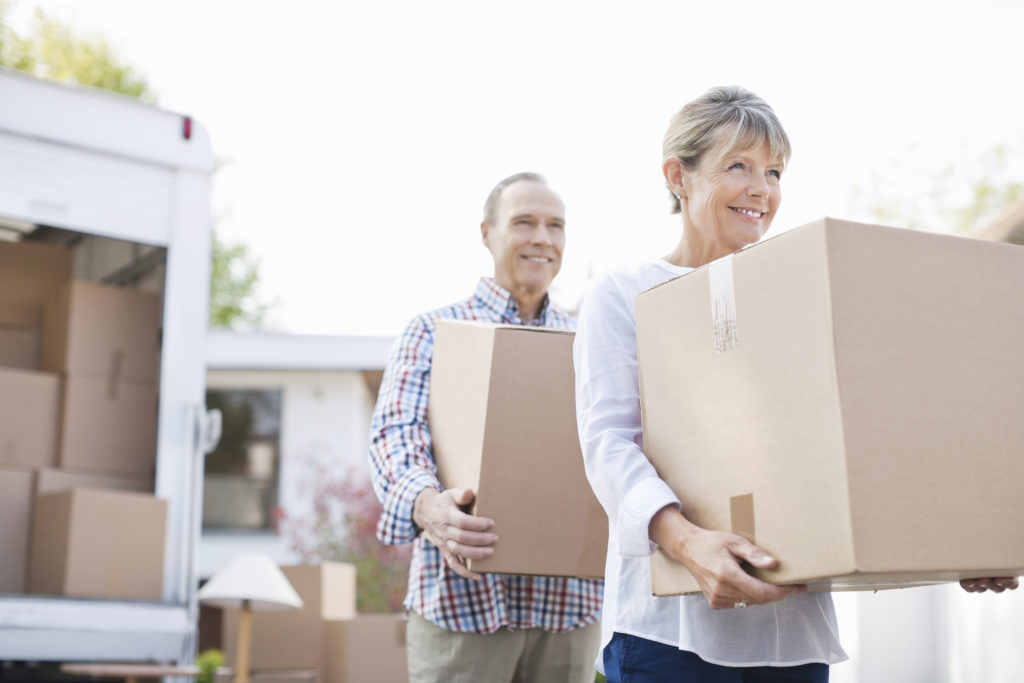 There are countless benefits to moving to an Independent Living community, where retirees enjoy easier-to-manage living spaces and daily opportunities for fun with friends. However, the idea of the stress and effort involved in sorting through decades of memories and belongings can lead many older adults to delay the process of downsizing.
There's no need to let the emotions of downsizing prevent you from enjoying your retirement to the fullest! If you're thinking about moving to Independent Living, here are some tips to help you embrace the change and create room for your next chapter:
Start early
It took more than a few days to accumulate all your belongings, so don't expect to sort through your entire home in one weekend. Start slowly by organizing one room or closet at a time. While downsizing requires a lot of patience, it will get easier as you build momentum and confidence with each room you tackle.
Acknowledge what you're feeling
There's no denying that moving from a long-term home can bring up a host of emotions. No matter what you're feeling—sadness, grief, anxiety, stress, or even guilt about not downsizing sooner—it's important to let yourself process your true feelings. Don't hesitate to talk to a friend or a counselor if you're struggling. Acknowledging your feelings instead of bottling them up can make them easier to manage.
Honor memories
Many of our possessions represent memories of loved ones, special times, and our past experiences and accomplishments. Parting with some of these sentimental items can be difficult, but there are ways to simplify the collections while honoring the past. Remember, letting go of special items doesn't mean losing these precious memories. As you downsize, consider which pieces you can give to family members who will give the item a new life. Another idea is to take photos of sentimental items and write a short description of what they mean to you in a journal or scrapbook.
Ask for help!
Moving is a big undertaking at any age, but it can be especially challenging for older adults. The good news is that you don't have to do it alone! Asking family or friends for help is a great way to lighten your load and accomplish more in less time. Many seniors also find that enlisting the help of a senior move manager or professional organizer makes the downsizing process easier. Because professionals are more objective than family members and friends, they can help you make decisions quickly and stay focused on the task at hand.
At Bethany Village, we understand the complex emotions involved when moving from a long-time home to a new space in an Independent Living community. That's why we strive to make the transition to Independent Living as seamless and easy as possible. Our Transition Coordinators meet with new residents and their families to create a detailed moving day schedule and connect them to local resources, including senior move managers and professional organizers. If you or your family is feeling overwhelmed by the idea of moving, getting help from trusted experts can lower your stress and allow you to focus on starting this exciting chapter of life!
If you'd like to find out more about life at Bethany Village, please contact us today. We're happy to answer your questions and schedule a tour of our beautiful community!