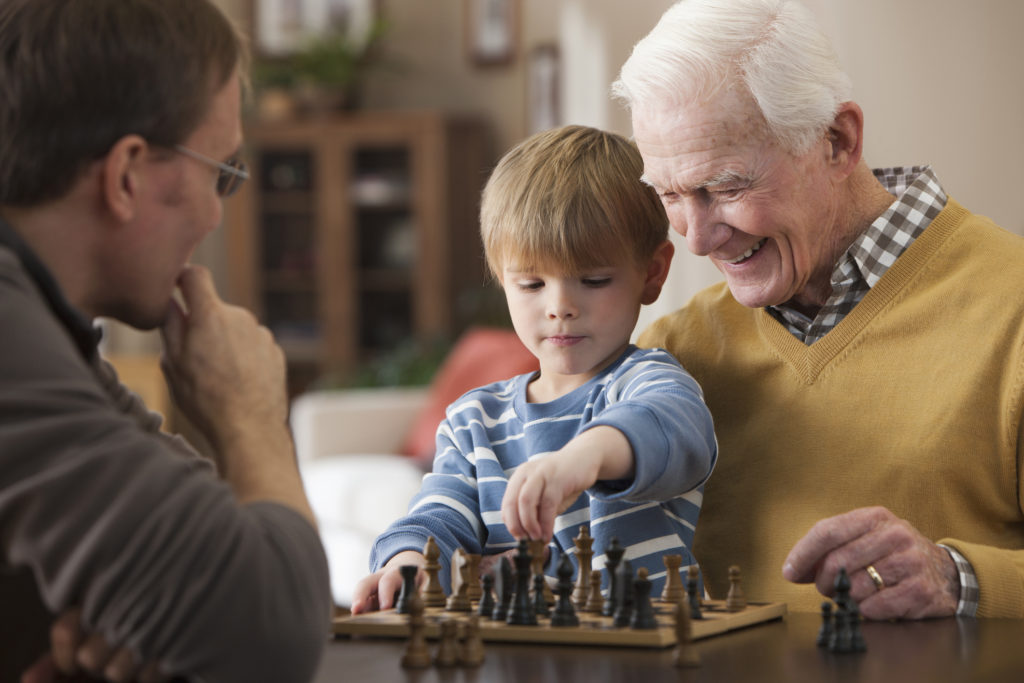 With Father's Day right around the corner, you might be wondering what type of gift to buy for your father or grandfather. It's not always easy to shop for gifts for older loved ones—especially if they insist they don't need anything! Still, a Father's Day gift is a thoughtful gesture that can make your loved one feel special and appreciated. To give you some ideas, we've rounded up five meaningful, senior-friendly gifts to consider this Father's Day:
#1: Books or audiobooks
Pick up a book or two by one of Dad's favorite authors or on his favorite subjects. If your budget allows, consider an e-reader or tablet with some of his favorite reads pre-downloaded. E-books are great for seniors because the font size and lighting can be adjusted for their reading comfort. If your dad or grandfather prefers listening to books, a monthly subscription to an audiobook service makes a perfect gift!
#2: Activities, games, or puzzles
If Dad lives in a retirement community, playing cards and board games or putting together puzzles can be a fun opportunity to socialize with other residents. Surprise him with a unique game-themed gift, like a personalized deck of cards or a monthly jigsaw puzzle subscription.
#3: History-themed gifts
Is Dad a history buff? If so, he's sure to appreciate an illustrated history book, movie, or documentary highlighting a specific period. Other history-themed gift ideas include vintage maps, collectibles, or even a personalized family tree to display.
#4: Container gardening kit
Container gardening is a great year-round hobby for all ages, especially seniors who want a low-maintenance way to grow flowers, vegetables, or herbs in a smaller space. Not only is gardening fun, but it's also known to help reduce stress, promote relaxation, and improve mood. A container garden starter kit that includes a pot, soil, and seeds makes a thoughtful gift for Father's Day!
#5: Photo gifts
Show Dad how much you care with a personalized photo gift featuring some of his favorite family moments. From printed photo books to custom coffee mugs, framed collages, and even digital photo frames, there are many unique keepsakes you can create using online services. You could also take the do-it-yourself route and put together a scrapbook that includes photos, postcards, or even grandkids' artwork.
Celebrate Dad!
Finally, remember that the gift Dad will appreciate most is the gift of your presence! If possible, schedule a day to visit or arrange a phone or video call and enjoy some quality time together.
Fathers, grandfathers, great-grandfathers and father-like figures are all special at Bethany Village! We celebrate and appreciate them this Father's Day and every day. To learn more about life at Bethany Village, please request more information today. We look forward to hearing from you!