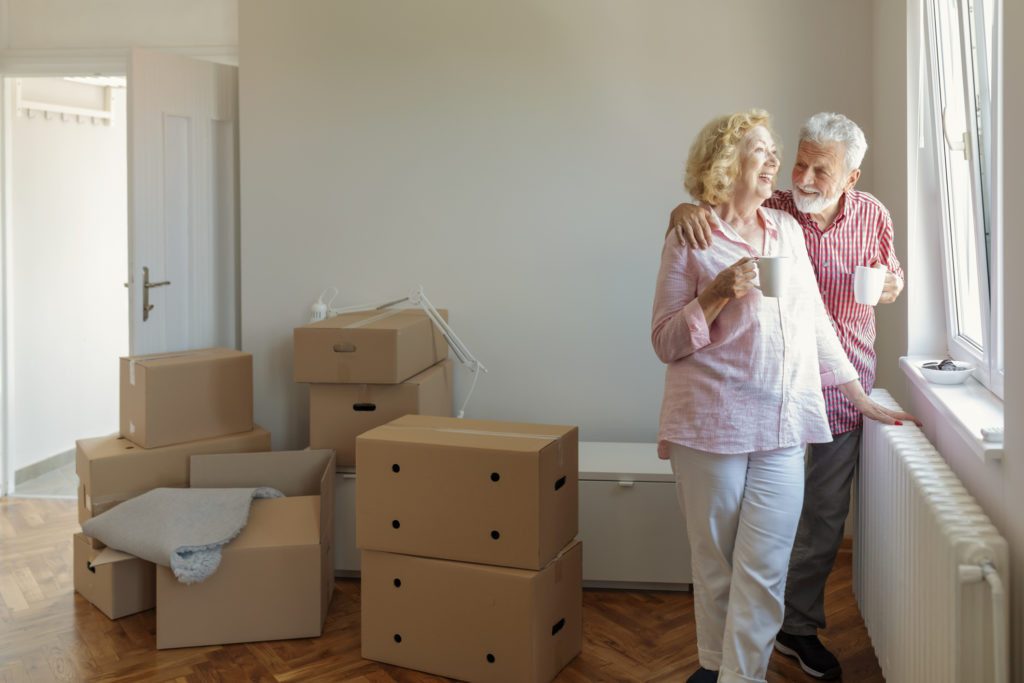 The transition to an independent living community marks the beginning of an exciting new chapter of life filled with new friendships, engaging hobbies, and the freedom to do what you want, when you want. However, moving can also be overwhelming, especially for older adults who have lived in the same home for decades.
Downsizing your belongings is all about deciding what will stay and what will go when you move into your new space in an independent living community. Deciding to part with things like old clothes and books can be easy, but downsizing becomes much more difficult when sorting through the belongings that have sentimental value to you. Here are some tips to help make this step a bit easier:
#1: Know your space
If you're moving from a larger, family home to a smaller, more maintenance-free space in independent living, it's important to be realistic and intentional about what you take with you. Use the layout and dimensions of your new space to plan which furniture pieces and home décor will fit properly.
Some independent living residents feel most comfortable incorporating familiar pieces from their previous homes, while others prefer buying new pieces to create a fresh start. When you know that space is limited, it can make it easier to part with sentimental items in favor of pieces that work better in the space.
#2: Make storage an option
You don't necessarily have to decide whether to keep, donate, or discard sentimental items all at once. One idea is to create a fourth category for items you still need to think about. You could put these belongings into storage or ask a family member to hold onto them until you're ready to reevaluate. You may discover that once you move into your new place, you don't miss these extra items after all!
#3: Document sentimental items
It's usually not an object itself that we become attached to; it's the memory associated with that object. If the only reason you're still holding onto keepsakes or collectible items is for sentimental reasons, it may help to take photos of the items you want to remember before donating or giving them away.
For example, if you have a large collection of porcelain figurines, consider keeping just one you want to display and then take photos of the rest. Old photos, letters, journals, and kids' school papers can also be scanned. By documenting and digitizing as much as possible, you'll free up space and ensure your family can still look back on fond memories for decades to come.
#4: Stay positive
As you downsize and pare down your possessions, it's okay to take it slow. Remind yourself of all you have to look forward to in an independent living community: Less maintenance, more time for friends and hobbies, and the freedom to enjoy the relaxing retirement lifestyle you've always dreamed of. Instead of thinking about what you're leaving behind, focus on the incredible opportunities that await. The best is yet to come!
If you're ready to learn more about life in an independent living community, we'd love to hear from you! To request more information about the independent living options at Bethany Village and schedule your private tour, please contact us.