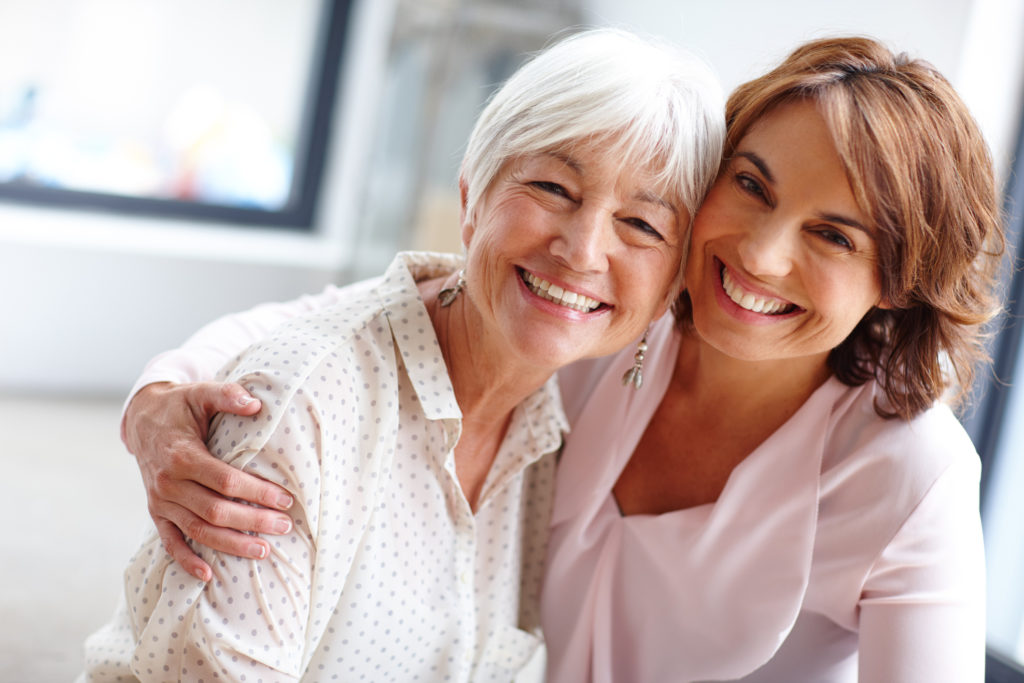 On Mother's Day there's no better time to show Mom how much you love and appreciate her! If you're looking for meaningful ways to celebrate this Mother's Day, here are a few ideas:
Send or deliver flowers
You can't go wrong with flowers for Mother's Day, whether it's a gorgeous bouquet or a potted plant your mother or grandmother can enjoy all summer long. Pink roses are classic, but you could also choose an arrangement of Mom's favorite flowers or a re-creation of her wedding bouquet. If Mom loves to garden, consider putting together a gift basket filled with all the supplies she needs to get her garden started!
Create something memorable
Handmade gifts are a thoughtful way to surprise Mom and show her how much you care. Get the grandkids involved in creating cards, painting or coloring a masterpiece, or even baking a favorite treat. Another "do-it-yourself" gift idea is to ask family members to record a short video clip sharing their well wishes or a treasured Mother's Day memory. Compile the clips into one video that Mom can play over and over again!
Give the gift of your time
Remember, the best gift you can give this Mother's Day is the gift of your time. If you can't visit in-person, the next best thing is a video chat or phone call! Many senior living communities, like Bethany Village, are able to help residents facilitate video call visits so family members can celebrate from afar.
Happy Mother's Day from Bethany Village!
No matter how you choose to spend Mother's Day this year, we hope you and your family enjoy some quality time and celebrate this special day!
If you are considering senior living as an option to help your mom enjoy retirement to the fullest, we'd love to help. Take this quick survey to learn more about senior living and which options are the right fit for your family. You'll receive a personalized Senior Living Fit Report you can use to start important conversations and plan for the future.
When you're ready to learn more and take a tour of Bethany Village, give us a call at (937) 433-2110 or fill out our contact form. We'll be in touch with you shortly to answer any questions you may have.