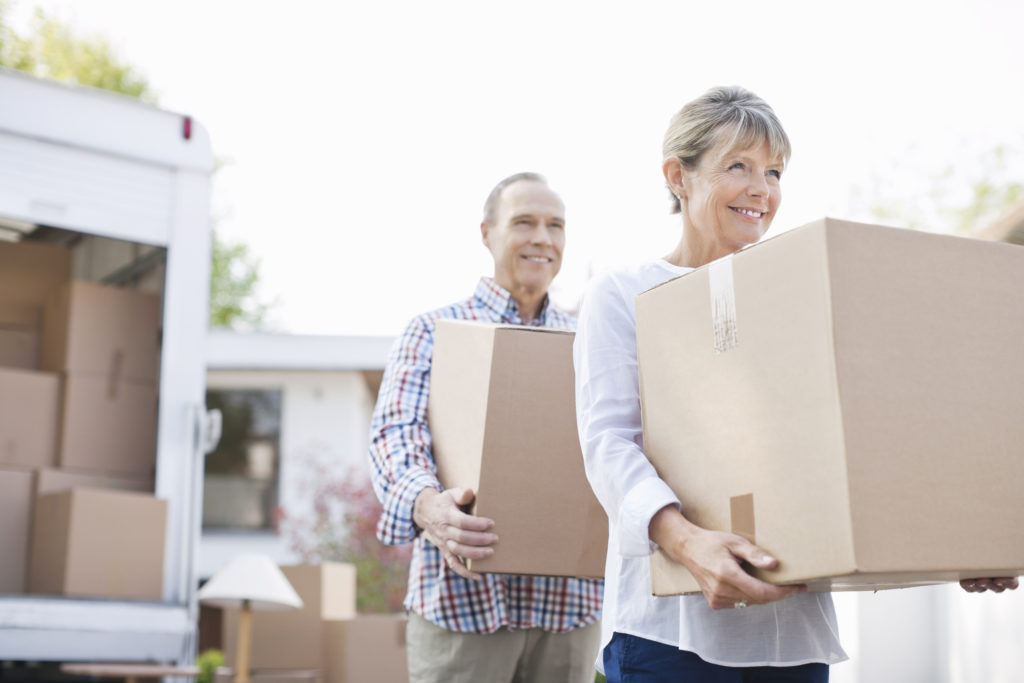 Where you live is important! Your place of residence helps define your lifestyle, your friendships, and the activities you enjoy. Where you live can also impact your quality of life, especially as you get older. Living in a home that's too large, too difficult to take care of, or too isolating can be overwhelming.
For this reason, many retired adults are choosing to leave behind the stress of homeownership and downsize to independent living communities. Independent living is designed specifically for active older adults who want to enjoy a low-maintenance, carefree lifestyle.
If you've been thinking about making the move to independent living, you may be wondering what to expect. Here's an overview:
Beginning your search
Searching for the right independent living community near you may take some time. There are a lot of choices, and no two communities are exactly alike!
As you compare your options, here are some key amenities and qualities to look for in an independent living community:
Modern, stylish residences — Independent living residences come in many forms, from home-like cottages and villas to easy apartment living.
Dining services — Independent living residents are free to cook at home, but many prefer the convenience of chef-prepared meals and the enjoyment of dining with other residents.
Low-maintenance living — In addition to landscaping and repair services, light housekeeping and laundry services may be offered to make life easier for residents.
Transportation — Many communities provide transportation to doctor's appointments and area shopping centers.
Social activities and programs — Look for a community that organizes engaging activities and programs based on residents' shared interests.
Safety and security — Safety features, like emergency call systems, provide reassurance that help is available should you ever need it.
Looking at pictures online can only tell you so much about an independent living community. If possible, take a tour of the community. It will give you a good idea of what to expect when you move there!
Navigating the downsizing process
Once you've selected an independent living community, it's time for the next step: downsizing your current home. Downsizing can be difficult, but you don't have to go it alone. If you decide to make Bethany Village your next home, our Transition Coordinators will be there to help every step of the way. We sit down with new residents and their families to create a detailed moving day schedule and connect them to local resources, including senior move managers and professional organizers. With help from trusted experts, you can stress less and focus on starting your next exciting chapter of life!
Getting adjusted to your new space
It's important to remember that the first few days in a new environment can be a little overwhelming for anyone. It's okay to feel a bittersweet mix of emotions. Be patient with yourself and give yourself time to get acquainted with your new surroundings. One of the biggest benefits of moving to an independent living community is living among your peers. It's not hard to find common ground and form new friendships when you're surrounded by welcoming neighbors.
As soon as you move in, you'll have opportunities to participate in a range of engaging daily activities and programs. Take a look at the retirement community's calendar of events and choose one or two activities to try out. You may feel more comfortable asking a staff member or neighbor about the activities they recommend. Getting involved the quickest way to get accustomed to your new home and make new friends!
It may sound counterintuitive, but visits from family members can actually make it more difficult to adjust to your new space. It's best to let at least a few days—or even a week—pass before having visitors come over. Of course, phone calls, letters, and cards are helpful in the meantime!
Feel at home at Bethany Village
At Bethany Village, we strive to make the transition to independent living as seamless and easy as possible for you and your family. We want to help you get settled in your new home so you can take advantage of everything our community has to offer right away!

Would you like to find out more about Bethany Village? Please contact us today. We'd be delighted to speak with you about our residential living options and schedule a tour of our beautiful campus!