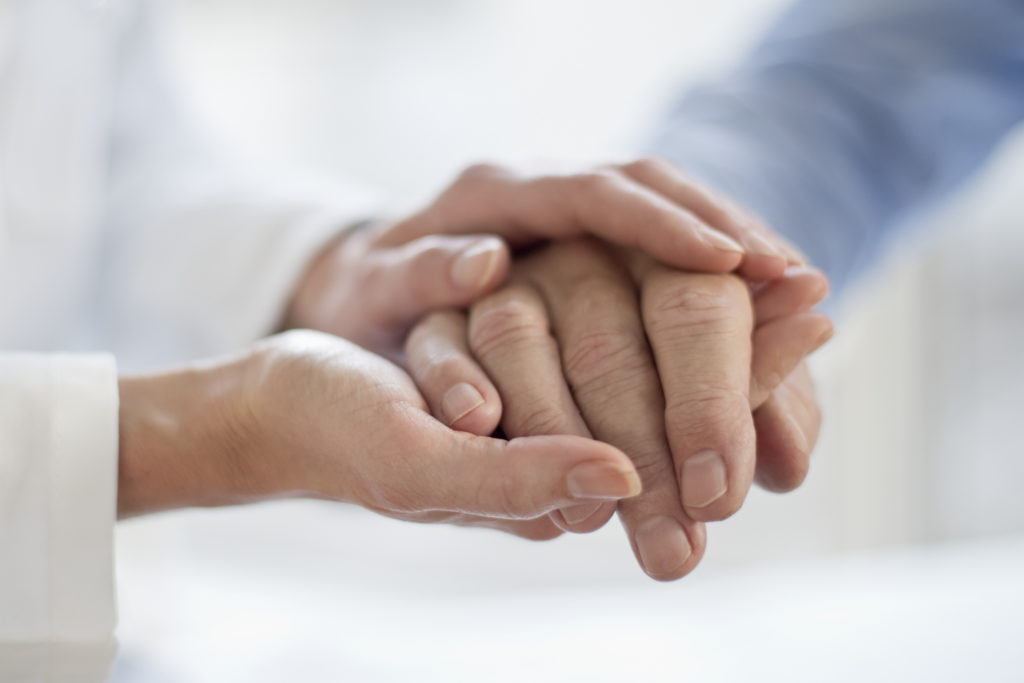 It's not easy to think about our parents getting older and eventually needing help with their daily routines. But as difficult as it can be to consider, it's best to have these tough conversations early, when your parents are still healthy and independent. This way, you can get on the same page, plan for the future together, and feel more confident about making decisions down the road.
Sometimes the most difficult part about having "the talk" with your parents is knowing how to start. Here are five questions you can use to approach tough conversations with your parents about their future:
#1: How are you really doing?
Many older adults say they want to stay in their homes as long as possible, but the reality is that there may come a time when living at home is no longer the best option for their health, safety, and well-being. As your parents grow older, continue to check in with them regularly to ask how they're doing at home. If you're worried about a specific safety issue, such as managing medications, falling, or driving, gently bring up your concerns.
Another approach is to ask about your parents' health. Have they seen the doctor recently? Simply knowing that you're interested and care about their well-being can encourage your parents to speak up about their health changes and any emerging needs.
#2: Are you spending time with friends? Would you like to be closer to people your age?
Loneliness can affect older adults' quality of life and their physical health. Research shows that for older adults, loneliness and social isolation can be as harmful to health as smoking 15 cigarettes a day. It may not always be obvious when someone is feeling lonely, but there are a few subtle questions you can ask to find out if your parents are still socially active.
What did you do this week? Did you get out of the house?
How are your friends doing? Have you heard from [name] lately?
Are you keeping in touch with friends and family? Offer to show your parent how to use email, text messages, video calls, or social media to connect with others.
If it seems like your parents are socially isolated, bring up the benefits of moving to an assisted living community where they'll be surrounded by people of the same age who share similar interests. Explain how community life means they'll have opportunities to be as social as they want to be through fun daily activities, hobbies, clubs, and classes.
#3: How do you feel about taking care of the home? Would it help to have a helping hand with chores?
Keeping up with daily chores and household responsibilities can become a burden as we get older. Ask your parents if they're feeling stressed about home upkeep and chores such as laundry, vacuuming, or mowing the lawn. Listen carefully if they convey anxieties or frustrations about a particular task. If you're able to visit, you could also take note of any chores they're neglecting or tasks they're having trouble with.
Remind your parents that in-home assistance is available for many of these chores to help make their lives easier. When the responsibilities of homeownership become too overwhelming, explain how assisted living means they'll never have to worry about home upkeep again. They'll have more time to do the things they love and enjoy the relaxing retirement they deserve.
#4: Do you still like cooking for yourself, or is it a hassle?
It's normal for people to lose the desire to cook for themselves as they get older. After all, it takes a lot of time and effort to plan meals, shop for groceries, and cook on a regular basis. This can often lead to poor nutrition for older adults. Ask your parents about what foods they're eating, and if they still like to cook for themselves. If preparing meals is becoming a hassle, explain how moving to an assisted living community means they can enjoy a variety of delicious, nutritious meals every day prepared by a professional chef. The idea of never having to lift a finger to cook again is appealing to many older adults!
#5: Have you thought about where you want to live if you need more help?
Even if your parents are doing well at home now, it's important to ask about their wishes if their circumstances change. Being able to plan ahead—before an unforeseen health condition or safety concern arises—is one of the greatest gifts you can give to your family. Discuss living arrangements with your parents early and ask if they would like to tour an assisted living community. Knowing what to expect can help your parents feel more comfortable about making a decision in the future. They might even be pleasantly surprised at all the perks and five-star amenities that assisted living has to offer!
Keep the conversation going
Bear in mind that it's common for older adults to deny that they need help at first. They may fear that asking for help means losing their independence and freedom. Reassure your parents that you have their best interests at heart and listen to their concerns with an open mind. Plan to have several conversations to encourage your parents to open up and avoid information overload.
When is it the right time for assisted living?
It's not always obvious when a parent or loved one needs assisted living or another type of care. Take this quick survey to learn more about the different senior living options available and find the best fit for your family. When you complete the survey, you'll receive a personalized Senior Living Fit Report you can use to start conversations and plan for the future.
When you're ready, Bethany Village is here to help you navigate the assisted living journey with your parents and make the best decision as a family. We invite you to contact us today to find out more about our assisted living options and schedule a private tour of our community!