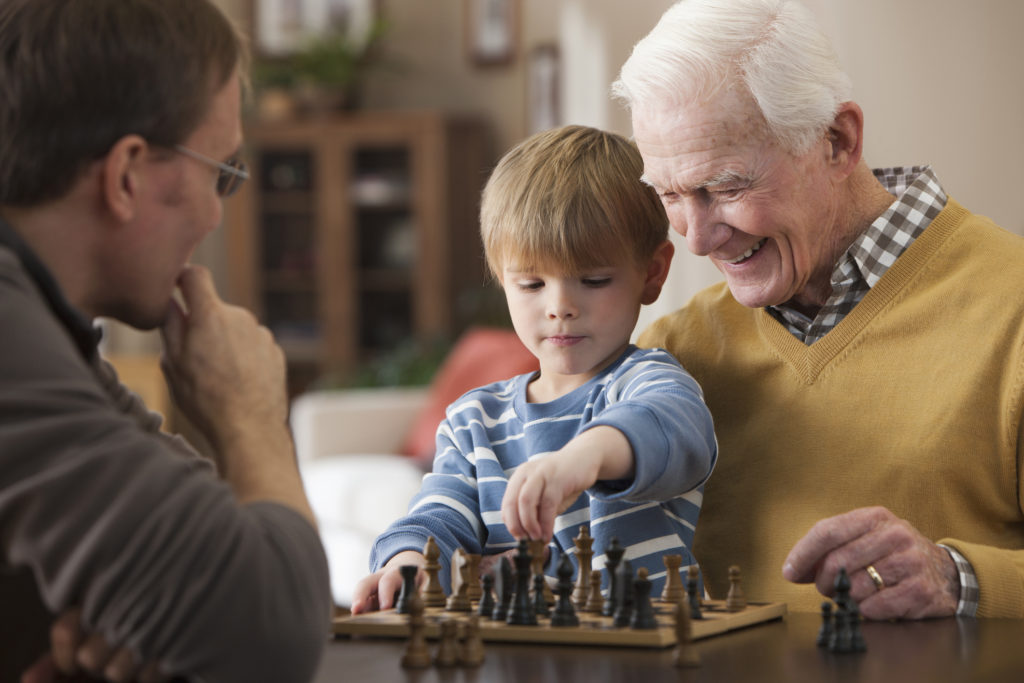 Rainy spring days have a way of putting a damper on outdoor fun. If you're wondering how to stay active and entertained when the weather isn't cooperating, we have some tips to help!
Beat boredom and brighten up any rainy day with these indoor activity ideas:
#1: Get moving
When it's dark and gloomy outside, it can be tempting to stay curled up on the couch all day. However, there's no need for the rain to stop you from getting your daily exercise in! Exercise is not only good for our physical health, but it also provides mood-boosting benefits.
You can exercise indoors with simple movements like walking or marching in place, side steps, and knee lifts. If you're a resident at Bethany Village, you can even tune into our community-wide TV channel to participate in virtual fitness classes from the comfort of home!
#2: Embrace your inner artist
There's nothing like the peaceful rhythm of raindrops to inspire creativity. Whether it's painting, drawing, scrapbooking, knitting, or crocheting, there's no shortage of relaxing arts and crafts activities to explore.
#3: Play cards or games
Rainy days lend themselves perfectly to puzzles, cards, and board games. Bring out a classic table game or try something different, like trivia or an online puzzle game. Not only are games fun, but they're also a great way to get a "brain workout," which can help keep our minds sharp and focused.
#4: Catch up on reading
On days when you can't enjoy the great outdoors, you can always escape into a good book! Reading offers incredible benefits for our mental, physical and emotional health, and it can even be a social activity. Many retirement communities organize weekly book clubs where residents enjoy lively discussions with friends. At Bethany Village, we have several libraries conveniently located on campus as well as a traveling book cart to make it easy for residents to check out new books and rediscover old favorites.
Staying active in retirement community living
Rain or shine, every day at Bethany Village provides new opportunities for learning, creativity, and entertainment! In retirement community living, residents are never far from fun and engaging activities that spark their interests and improve their quality of life. With everything from continuing education classes and lectures to card and book clubs, arts and crafts, social hours, and more, Bethany Village residents stay busy and enjoy spending time with other like-minded friends.
To learn more about life at Bethany Village and schedule a tour, please contact us today. We look forward to meeting you and answering your questions!