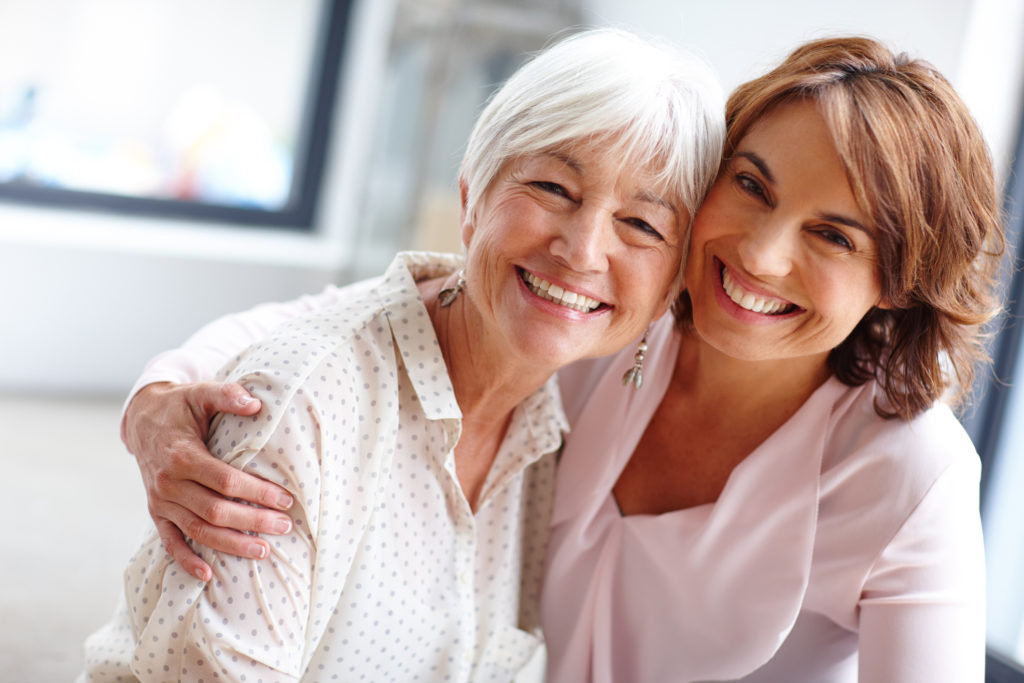 Spring cleaning is a yearly tradition for many households, providing a chance for us to clear out the clutter, get organized, and refresh our spaces. If you have an older loved one who is living independently, spring cleaning may also be a good opportunity to assess the safety of their home—and their overall quality of life.
Use this safety checklist when spring cleaning a senior's home:
Look for fall hazards
Falling is the most common cause of injury among older adults, and six out of 10 falls happen at home. The good news is that trips, slips, and falls can be prevented by clearing up any clutter and re-arranging furniture. Here are some tips to help:
Make sure all walkways are clear. Books, pet toys, piles of clothes, and even low coffee tables can pose a fall risk.
Use carpet tape to secure the edges of large area rugs. Small throw rugs that can't be secured should be removed.
Keep electrical cords and wires away from walkways. Consider switching to cordless appliances, like a cordless lamp or vacuum cleaner.
Put items used on a daily basis within easy reach—not on a tall shelf or in a low cabinet.
Organize the medicine cabinet
Together with your loved one, go through the medicine cabinet and make sure all medications are labeled and stored properly. Safely dispose of any medications that are expired or no longer needed. If you're concerned about your loved one taking medications as directed, there are special pillboxes, dispensers, and alarms that can help. Medication management is another common service offered by both at-home care services and retirement living communities to help older adults stay safe.
Add accessibility to the bathroom
Bathrooms can get slippery, making them one of the most dangerous places in the house for older adults. A full 80% of falls occur in the bathroom, but there are steps you can take to make the bathroom safer and more accessible for your loved one.
Install grab bars next to the toilet and on both the inside and outside of the bathtub and shower.
Add a shower stool or bath bench for added support.
Use an anti-slip mat on the floor and tread stickers for the inside of the shower or tub.
Lighten up their living space
Proper lighting is another important factor in home safety. Incandescent light bulbs cast a yellow light, which can make a room seem darker to aging eyes. Switching to full-spectrum bulbs can brighten up their space and help your loved one see more clearly. Another tip is to place nightlights in hallways and in bathrooms to help your loved one navigate around their home safely at night.
Check alarm systems
Lastly, make sure that smoke detectors, carbon monoxide detectors, and other systems have fresh batteries and are functioning properly. Now is also a good time to check the expiration date on any fire extinguishers and replace them if needed. Many older adults living alone (and their families) find peace of mind in personal alert systems that allow them to call for help with the push of a button in the event of a fall or emergency. Today's alert devices offer sophisticated technology in a discrete package, like a modern-looking pendant or wristband. In retirement living communities, each residence has an emergency alert system, so help is only a call away when it's needed.
Is it the right time for retirement living?
While spring cleaning your loved one's home, you may realize that their current living situation is not as safe and secure as it should be. If this is the case, don't wait until a slip, fall, or other accident occurs before getting help for your loved one.
We're proud to offer a free, 5-minute assessment to help you learn more about retirement living and which options are the best fit for your loved one. When you're finished with the questions, you'll receive a personalized Senior Living Fit Report you can use to start conversations and plan for the future.
If you have any questions about Bethany Village, we're happy to help. Give us a call at (937) 433-2110 or fill out our contact form, and we'll be in touch shortly.