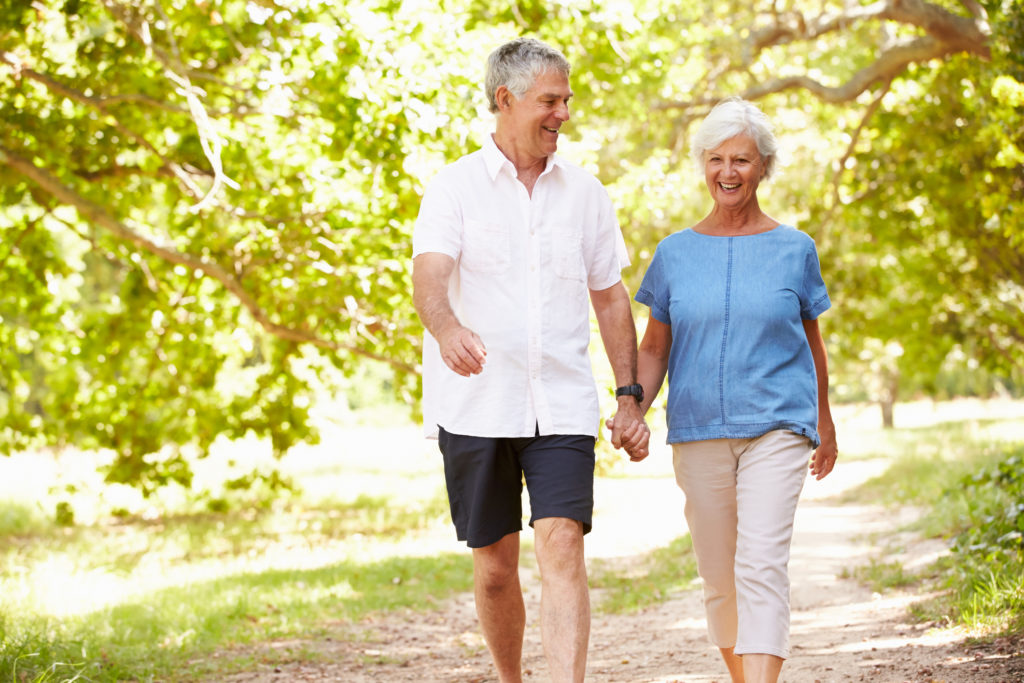 From blooming flowers to chirping birds, the signs of springtime are showing up everywhere! As we begin to welcome the warmer weather and a new season, it's the perfect time to rethink our habits and adopt a healthier lifestyle.
This spring, keep these senior health and wellness tips in mind:
#1: Put a spring in your step
Walking is one of the best low-impact activities for older adults, and it's even more enjoyable in the springtime! If it's been a while since you last exercised, be sure to ease into a regular walking routine slowly. Doing some simple sit-to-stand chair exercises can help you warm up before getting your steps in.
Spring also brings plenty of rain, which can increase the risk of slips and falls. Always wear shoes with good traction and avoid walking on wet grass or other slippery surfaces. If you or your loved one will be driving during the rainy season, make sure the car's windshield wipers and tires are in good condition.
#2: Soak up the sunshine (safely)
Sunshine is a wonderful thing—it's a natural source of vitamin D, which provides mood-boosting benefits and even helps to strengthen our bones and immune health. However, we all need to be mindful about soaking up the sunshine safely. The risk of skin cancer increases as we age and our skin becomes thinner and more sensitive to the sun. Be sure to wear sunscreen and cover up with a hat and sunglasses when you head outdoors. If you want to prevent prolonged sun exposure, try to plan outdoor activities in the early morning or evening to avoid the strongest rays.
#3: Prepare for seasonal allergies
There's nothing like seasonal allergies to put a damper on the beautiful spring weather! Allergies can develop at any age, so be aware of common symptoms such as sneezing, runny nose, congestion, and itchy and watery eyes. If you or a loved one experiences these symptoms, talk to your doctor before reaching for over-the-counter allergy medications. Antihistamines may interact with certain medicines and cause drowsiness that may lead to confusion or falls. Also, be sure to monitor the weather and avoid opening windows or spending a lot of time outdoors during high pollen count days.
#4: Stay hydrated
As the weather heats up and we spend more time in the sun, it's important to have drinking water readily available. Older adults can get dehydrated easily because the sensation of thirst declines with age. If you or a loved one is having trouble drinking enough water throughout the day, try adding flavor to water with fresh fruit or eat more water-rich foods such as cucumber, tomatoes, and watermelon.
Live your best life in retirement
It's never too late to build healthy habits and "spring forward" into a healthier lifestyle. All it takes is one small change at a time!
Today's retirement living communities make it easier than ever to maintain a healthy, balanced lifestyle. Retirement living provides a supportive, community environment that encourages older adults to stay active and healthy, not only physically but mentally. Residents make the most of their retirement years by participating in exercise classes and wellness activities, enjoying nutritious meals, and socializing with new friends. It's no wonder why many residents say they wish they had moved to retirement living sooner!
To learn more about life at Bethany Village, please contact us today.