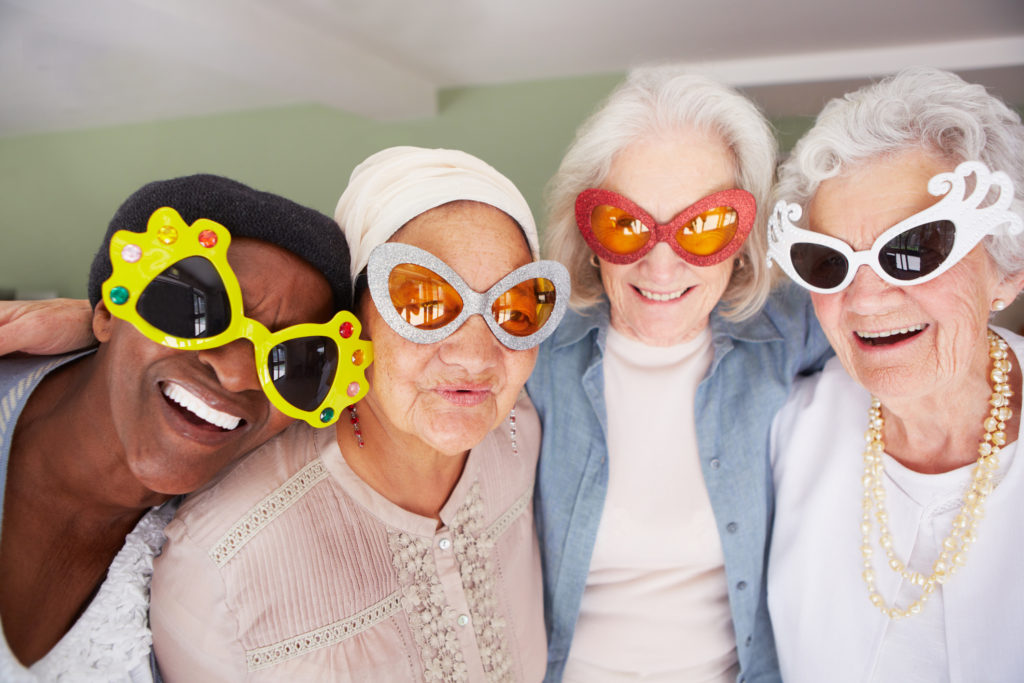 Feeling "young at heart" is more than just a saying. It's a powerful mindset that can actually impact our health and wellbeing as we get older. Studies have found that seniors who feel younger than their actual age may even live longer compared with those who feel their age! By adopting healthy habits and an optimistic outlook toward the future, anyone can feel younger than their years and benefit from the power of positive aging.
What is positive aging?
Positive aging, also known as "healthy aging," is the view that aging is a healthy, normal part of life. With the right supports, seniors can continue enjoying the activities and aspects of life that are most important to them as they grow older. Senior living communities that embrace the concept of positive aging, like Bethany Village, take a holistic approach to senior care by taking residents' physical, mental, social, spiritual, and emotional health and wellbeing all into account rather than measuring physical health alone. In this way, senior living communities help residents not only age well, but live happier and more fulfilling lives.
What can you do to maintain a positive outlook on life and experience the power of positive aging? Here are a few important steps to take:
#1: Keep moving
Exercise is one of the best things you can do for your health — at any age. Regular physical activity is a proven way to reduce stress, maintain strength and balance, and enhance and protect brain function. Best of all, living in a senior living community makes it easy and convenient for seniors to focus on their fitness goals.
For example, Bethany Village features a state-of-the-art fitness center with free weights, treadmills, recumbent bikes and steppers, and other low-impact, easy-to-use equipment with senior fitness experts nearby to provide help when needed. Residents may also choose to participate in an array of fun, engaging group fitness classes for every level of ability. For residents who enjoy walking for exercise, Bethany Village features beautiful outdoor trails and indoor pathways that unite the entire community.
#2: Do what brings you joy
Another way to feel young at heart as you grow older is to pursue your passions and the activities that you love. One of the biggest benefits of moving into an easier-to-maintain residence in a senior living community is having more freedom to expand on your current hobbies or even take up a new one if you choose. Because residents no longer need to worry about household chores and repairs, yard work, and cooking every meal, they can spend their time on things that give them a sense of purpose and joy. From volunteering to traveling, exploring artistic abilities, joining clubs, and learning new skills, the possibilities are endless!
#3: Stay socially engaged
Living in a vibrant social environment is another secret to positive aging. Where we live can impact our wellbeing — for better or worse. For example, seniors who are socially isolated may experience poorer physical, mental, and emotional health outcomes than those who enjoy a strong support network with daily opportunities for socialization.
The desire to be actively involved in a community with people of the same age is a compelling reason for many seniors to move from a longtime home into senior living. Being surrounded by friendly neighbors and making friends who share similar interests through social activities and on-campus events can significantly improve a senior's outlook and quality of life as they grow older.
Feel Young at Heart, No Matter Your Age!
It's never too late to try new things, form new friendships, and feel young at heart. After all, age is just a number!
At Bethany Village, we witness the benefits of promoting positive aging every day. By providing faithful caring and safe, comfortable accommodations for every lifestyle, Bethany Village makes it possible for residents to pursue their passions, maintain close relationships, and celebrate the everyday joys that make life meaningful.
Experience the Power of Positive Aging at Bethany Village
Bethany Village promotes positive aging at every stage by offering the complete spectrum of senior care on one campus, including independent living, assisted living, memory care, skilled nursing care, and an on-campus rehabilitation center. To request more information and schedule a private tour of our senior living community, please contact us today!