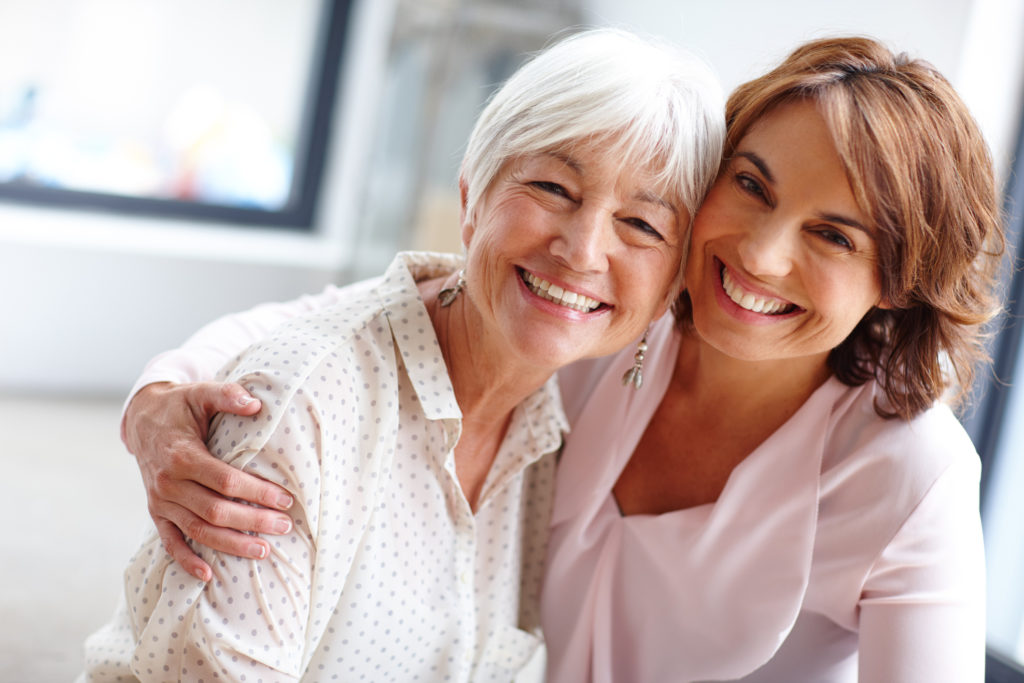 As the population ages, the number of American adults providing unpaid care to a loved one has climbed to 53 million, representing more than 1 in 5 adults. Family caregivers help with everything from running errands and preparing meals to assisting with grooming, dressing, medication management, and other activities of daily living.
Taking on the role of a caregiver is undoubtedly one of the most selfless ways to show love to a family member. Many find caregiving to be unexpectedly rewarding and fulfilling. However, it can also be challenging and, at times, overwhelming. No matter how patient and resilient a person may be, anyone providing care is at risk of caregiver burnout — a state of physical, emotional, and mental exhaustion.
What are the signs of caregiver burnout?
It's all too common for caregivers to be so focused on their loved one's needs that they neglect their own health and wellbeing. By the time they realize something's wrong, they are likely already experiencing caregiver burnout.
Knowing the symptoms of caregiver burnout can help you address stress and exhaustion early on. Here are some of the warning signs to watch for:
Extreme fatigue and lack of energy
Difficulty coping with everyday challenges
Withdrawing from activities you once enjoyed
Anxiety, depression, irritability, or mood swings
Changes in eating habits; significant weight gain or loss
Frequent headaches, stomachaches, bodily pain, or other ailments
Weakened immune system
Abuse of alcohol or sleep medications
Feelings of hopelessness, sadness, or guilt
Take steps to prevent caregiver burnout
Now that you know what to look for, you can take steps to prevent and avoid caregiver burnout. Remember, you cannot properly care for someone else if you're not taking care of yourself, too. Here are some things you can do to manage caregiver stress:
Prioritize your needs. Be sure you're staying healthy by getting enough sleep, eating balanced meals, and exercising regularly.
Stay connected to family and friends. Caregiving can be lonely and isolating. Make time to meet with family and friends, whether in person or virtually. Keep up with the hobbies you love or start a new one to ensure you maintain interests outside of caregiving.
Don't skip appointments or health check-ups. Caregivers are often so busy that they forget or postpone annual exams and check-ups. Neglecting your own health may make you unable to provide the best possible care to your loved one.
Give yourself permission to take breaks. Consider taking advantage of respite care, which gives caregivers a much-needed break while their loved one enjoys a short-term stay in an assisted living community. You could use the time to take a vacation or simply relax and pamper yourself.
Join a caregiver support group. There are many types of caregiver support groups, including groups specifically for caregivers of individuals living with progressive diseases like Alzheimer's or Parkinson's disease. Talking to other caregivers who understand what you're going through can provide invaluable support, validation, and encouragement. Joining a support group is also a good way to make new friends and learn strategies to help with your situation.
Above all else, don't hesitate to ask for — and accept — help. Needing help does notmake you a "bad" caregiver. No one can do everything alone, so it's important to reach out when you're feeling overwhelmed.
Is it time to get more help?
There may come a time when your aging loved one needs a higher level of care than you're capable of providing on your own. When you feel that you're burned out or unable to handle the demands of being a full-time caregiver, it's time to seek professional help.
To relieve caregiver stress and ensure your loved one is getting the high-quality care they need, consider the benefits of respite care and home healthcare.
Respite care is designed to provide short-term relief for caregivers while their loved one benefits from the amenties and services of assisted living. Respite care stays can range from a few days to a few weeks, allowing caregivers to work, run errands, or travel without worrying about whether their loved one is safe.
Home healthcare provides seniors with skilled nursing, physical, occupational and speech therapy, or personal care assistance in the comfort of their home. This option enables seniors to receive professional care in a familiar setting while family caregivers can attend to other responsibilities or take a well-deserved break.
If your loved one needs care and support 24 hours a day, seven days a week, moving to an assisted living community may be the best solution for your family. In assisted living, your loved one will have constant access to compassionate professionals and nurses, providing the optimal balance between care and independence. Assisted living memory care is an ideal option for seniors in the early to mid-stages of Alzheimer's or dementia, offering specialized care and support to help residents make the most of every day.
Are you ready to learn more about respite care, home healthcare, or the assisted living options at Bethany Village? Please contact us to request more information and schedule a private tour of our beautiful senior living community.