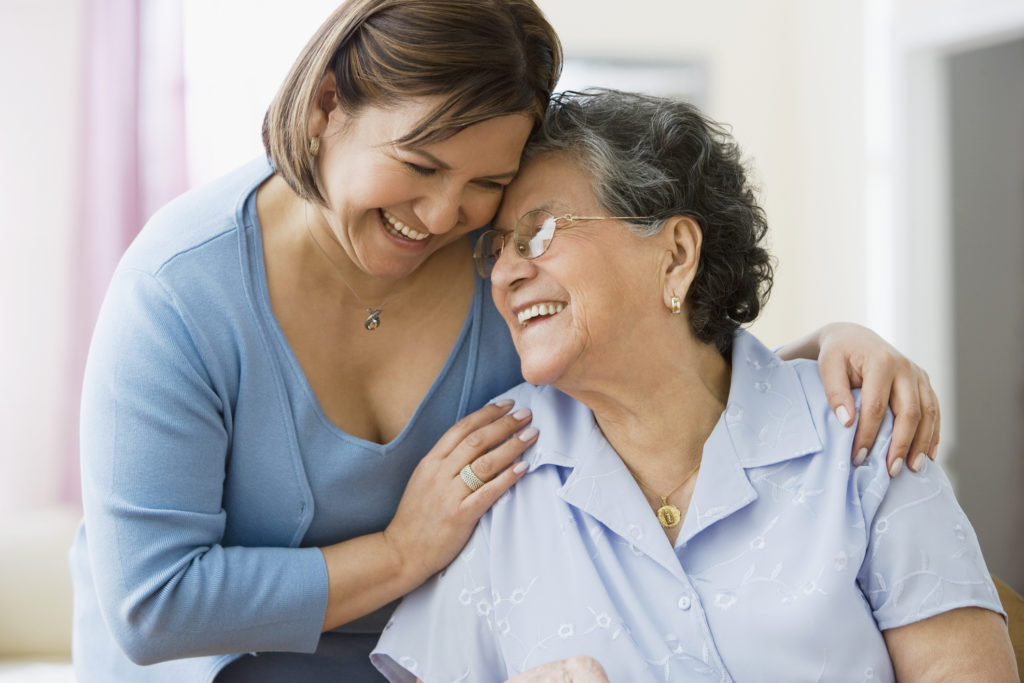 If you have a parent or loved one living with Alzheimer's or another form of dementia, planning ahead and finding a memory care community is one of the best decisions you can make for their long-term health and wellbeing.
Especially in the early to mid-stages of dementia, assisted living memory care can provide priceless peace of mind for your loved one and your family. In an assisted living memory care community, residents benefit from 24-hour care, enriching activities and therapies, and gentle support, enabling them to maintain a higher level of independence and make the most of each day.
If you're starting to search for assisted living memory care for your loved one, it's important to understand that not all communities are alike. By asking thoughtful questions and touring your top choices, you can determine if a community is the best fit for your family.
Below are five important questions to ask when researching and touring memory care facilities:
What are your loved one's current needs?
First, you'll need to identify the level of care your loved one requires to determine if the memory care community can meet their needs. Talking to your loved one's doctor can help you gain an understanding of the care they currently need and what to expect down the road.
For example, your loved one might need assistance with activities of daily living such as grooming, bathing, dressing, eating, and managing medications, but may not yet require ongoing medical attention or treatments. Choosing an assisted living memory care facility that's part of a continuing-care retirement community will ensure that your loved one has access to the care they need now and in the future.
Do caregivers have dementia-specific training?
Ideally, you will choose a memory care community that employs highly knowledgeable, experienced staff members who understand the unique challenges of caring for individuals in each stage of dementia. Ask about the type of training staff members receive and if the community invests in ongoing education, so caregivers are always up-to-date on the best practices and latest dementia care techniques.
What amenities and features are available within the community?
Modern memory care communities offer ??a variety of amenities and comforts to make residents feel at home. As you research and tour memory care options, consider which features are most important to you and your loved one.
Are living spaces private or shared with other residents? A private room may feel most comfortable and familiar to your loved one.
How often are meals provided? Are snacks and beverages offered between meals? Are special dietary requirements accommodated?
Are there on-site amenities, like a movie theater, fitness center, beauty salon, and a library?
Are there enclosed courtyards so residents can safely enjoy the outdoors?
What types of memory therapies and activities are offered?
Memory-enhancing therapies and activities help individuals with dementia maintain dignity and preserve their sense of self. Ask about the different therapies offered by the memory care community, such as:
Music therapy, which involves listening to familiar tunes, singing along, and playing instruments like drums and tambourines to stimulate memories and boost mood.
Pet therapy, which helps to reduce stress and anxiety through interaction with therapy dogs, rabbits, birds, and other animals.
Art therapy, which prompts self-expression, communication, and reminiscence through guided art projects such as painting, drawing, and crafting.
In addition to these specific therapies, memory care communities may offer person-centered activities such as conversation-starter programs, brain games and puzzles, gardening and floral arrangement, and other entertaining activities tailored to residents' individual interests.
What security measures are in place to protect residents?
Safety and security are absolutely crucial when choosing an assisted living memory care community because wandering, confusion, and agitation can be common among people with Alzheimer's and dementia. You'll want to find a well-secured community that includes intentional design elements and soothing, easy-to-navigate spaces that minimize confusion. Key features to look for include 24-hour security monitoring, secured entrances and exits, and personal alert systems so residents can quickly request help when needed. Find out what procedures the memory care community has in place to protect residents and communicate with family members in the event of an emergency.
Is it Time for Memory Care?
Choosing an assisted living memory care community for your loved one is a big decision. Many families choose to begin the search for memory care early, while their loved one is still independent, so they're well-prepared when a higher level of care is needed. A good starting point is to take a quick senior living assessment to learn about the different options available — including Pavilion Assisted Living Memory Care at Bethany Village.
As part of Bethany Village's continuum of care, which includes skilled nursing memory care, moving to Pavilion Assisted Living Memory Care guarantees that your loved one will be surrounded by faithful caring in every stage of their disease. More than providing a safe, secure place to live, Pavilion enhances residents' quality of life with enriching therapies and meaningful activities offered every day.
See What Life is Like in Pavilion with a Respite Care Stay
If you're beginning to compare assisted living memory care options, consider scheduling a short-term respite care stay at Bethany Village. During their respite care stay, your loved one will enjoy the same personal care, amenities, and support as our assisted living memory care residents while their family caregivers enjoy peace of mind and a well-deserved break.
Respite care is a wonderful opportunity for your loved one to meet our staff, interact with residents, and experience what it's like to live in the community before calling Bethany Village home. Many families find that respite care makes the decision to transition to assisted living memory care easier for everyone!
Learn more about respite care and Pavilion Assisted Living Memory Care today. Please call us at 937-433-2110 or fill out our contact form to request more information and arrange a private tour of our beautiful community.