Good nutrition is important at any stage of life, and it's never too late to develop healthy eating habits. As we get older, eating the right foods can play a significant role in preventing disease and helping us live longer, healthier lives. Maintaining a well-balanced, energy-boosting diet is especially important in the winter months when cold weather can suppress our immune systems and make us feel more tired and sluggish.
So, what can seniors do to eat well all winter long? Read on to learn more.
Eat the Rainbow
You may have heard that it's best to fill half our plates with colorful fruits and vegetables at every meal. Fruits and veggies are filled with vital nutrients that support immunity and digestion and even provide mood-boosting benefits. It may not seem possible to "eat the rainbow" during the winter months when a lot of fresh produce is out of season, but it can be done! Frozen and canned fruits and vegetables are still a healthy choice — just be sure to keep an eye on any added sodium or sugar.
If you have a hard time fitting in your recommended serving of fruits and vegetables each day, a multivitamin can help make sure you're still getting the nutrients and minerals you need.
Drink Up & Stay Hydrated!
As we get older, we naturally carry less water in our bodies and tend to have a reduced sense of thirst. This makes seniors more susceptible to dehydration, particularly in the winter months when most people consume less fluids anyway.
Here are a few quick tips to help seniors stay hydrated this winter:
Make a goal to drink six to eight 8-ounce glasses of water each day.
Carry a reusable bottle to ensure water is always within reach.
Choose foods with high water content, such as cucumbers, melon, oranges, grapefruit, lettuce, and tomatoes.
If you don't like the taste of plain water, add fresh fruit slices or try sparkling water instead.
Remember, you're already dehydrated once you start to feel thirsty. Some other early signs to watch for include dizziness, migraines, and muscle cramps.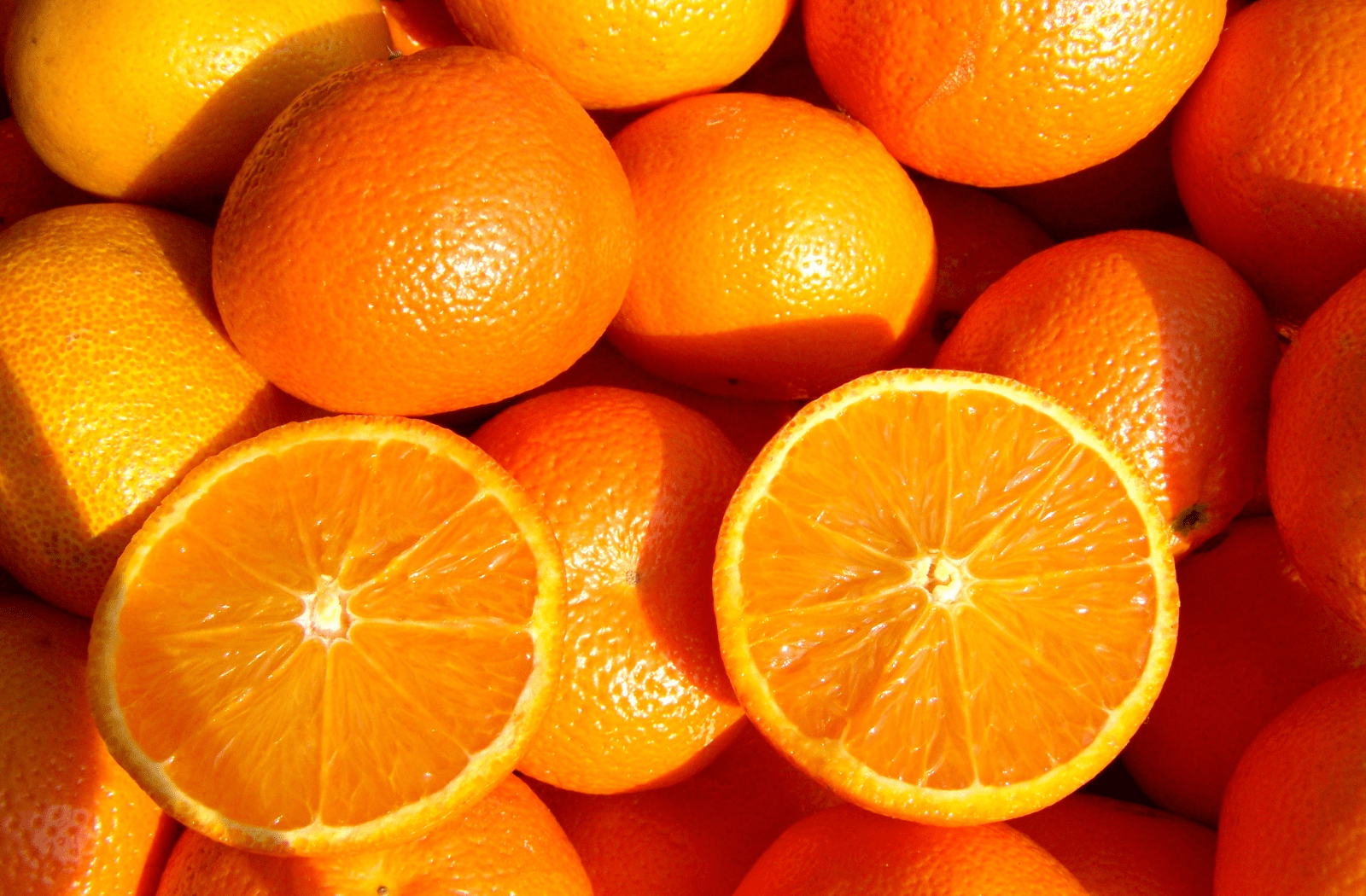 Fight the Winter Blues with Vitamin D
The lack of sunshine this time of year can lead to vitamin D deficiency, which is a major health concern for older adults. Vitamin D deficiency is considered one of the leading causes of Seasonal Affective Disorder (SAD), a type of depression that tends to occur in the late fall and winter months. Vitamin D is also needed to support healthy bones and teeth, immune health, muscle function, and brain cell activity.
To help promote healthy aging and prevent vitamin D deficiency, try to soak up a few minutes of sunlight whenever possible and eat foods high in vitamin D such as fortified milk or orange juice, whole grains, eggs, and oily fish such as salmon.
Snack Smart
It's natural to experience a loss of appetite with age. Instead of eating three large meals, some seniors prefer eating smaller snacks throughout the day. In particular, healthy snacking is often recommended for seniors with diabetes who need to keep their glucose levels in balance. Some examples of easy and nutritious snacks for seniors include:
Greek yogurt or cottage cheese with fruit
Hummus and veggies like cucumber and carrots
Crackers with cheese or peanut butter
Granola bars (soft baked bars are easier to chew)
Nuts or trail mix
Warm Up with Soups & Stews
On cold winter nights, comfort foods bring us just that — comfort. When the temperature drops, you may find yourself craving warm, carb-heavy meals that aren't always the healthiest option. Instead of rich casseroles or pasta dishes, why not warm up with a hearty bowl of soup? Homemade soups and stews can be packed with vegetables, herbs, and spices, making a nutritious, satisfying winter meal. Soup is also easy to chew and digest while providing that warm, cozy feeling we all love during the winter.
Enjoy Delicious, Nutritious Dining in Senior Living
When you think of all the tasks that go into preparing meals — planning, grocery shopping, cooking, and cleaning up afterward — it's easy to see why many seniors experience malnutrition. One of the biggest benefits of moving to a senior living community is that residents have access to delicious and nutritious meals prepared daily.
At Bethany Village, our expert culinary team takes pride in creating an exceptional dining experience for residents. Residents can choose from a diverse menu of well-balanced meals with familiar favorites as well as recipes inspired by flavors from around the world. Bethany Village also has a registered dietitian on staff to ensure that every meal we serve meets our residents' nutritional and dietary requirements. We believe that nothing brings people together more than good food, which is why our warm, inviting dining rooms were designed to foster community, connection, and new friendships.
Senior Living in Metro Dayton
Of course, delicious and nutritious dining is just one of the many reasons our residents enjoy life at Bethany Village! If you're ready to find out more about Bethany Village's senior living options, please contact us today to request additional information and schedule a private tour of our community.