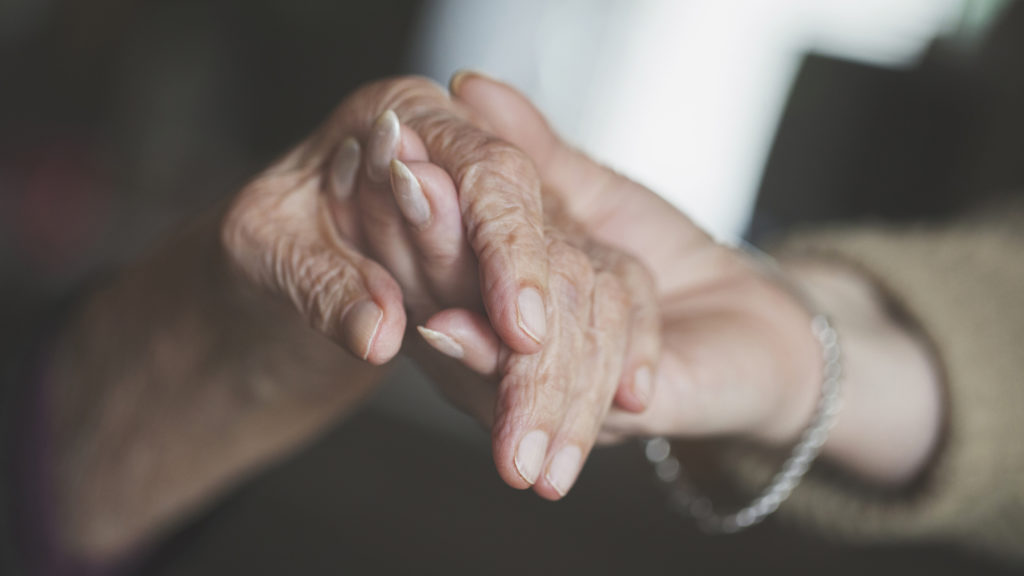 As our parents get older, there comes a time when they may need some extra support to remain safe and independent. A fall, a series of health setbacks, or a life event such as the loss of a spouse can quickly make daily tasks overwhelming for an aging parent.
As the name suggests, assisted living provides additional assistance with these daily tasks, such as medication management, grooming, and getting dressed. It's an extra bit of help that can make all the difference!
So, how do you know when a parent needs assisted living? Here are some common signs to look for:
#1: Significant weight loss or gain
When you give Mom or Dad a hug, do you notice any changes? Significant weight loss (or gain) could be a sign that your parent isn't eating healthy, well-balanced meals. Sneak a peek inside their fridge or pantry. Does your parent have enough food? Are they holding onto expired items? One of the biggest benefits of assisted living is that residents don't need to cook because nutritious, chef-prepared meals are provided each day.
#2: Personal care
While you're exchanging hugs, you might also notice changes in a parent's personal care and hygiene. Maybe they're not wearing fresh, clean clothes. Or, maybe they're having trouble bathing, brushing their hair, shaving, brushing their teeth, or using the bathroom. When extra help is needed, many older adults prefer having a professional caregiver assist with personal care tasks instead of a family member. It can help your family maintain healthy boundaries and ensure everyone feels more comfortable! In assisted living, expert caregivers are available to help residents with bathing, grooming, dressing, and more.
#3: Forgetting medications
As your parent gets older, they may have a number of medications to manage. Skipping doses or mixing up pills can be very dangerous. If you notice your parent is having trouble remembering to refill their prescriptions on time, or if they're not taking medications at the right time of day and in the right doses, this is a sign they need help. Medication management is one of the key services offered in assisted living to help residents stay safe and healthy.
#4: Home upkeep
Look around. Is your parent neglecting household chores like washing dishes, laundry, vacuuming, picking up clutter, or taking out the trash? Do they remember important safety measures, like changing the smoke alarm batteries, locking doors, or turning off the stove? Your parent may be happier — and safer — in assisted living, where they don't need to worry about the daily hassles of home upkeep.
#5: Mood and personality changes
Have you sensed a shift in your parents' mood and personality? Older adults living alone are at risk for loneliness, anxiety, and depression. Maybe Dad doesn't have much energy, or Mom isn't smiling or laughing as much as she used to. Ask your parent how they're filling their days and if they're keeping in touch with friends. Pay attention if they show a loss of interest in the hobbies and activities they used to love.
In assisted living, your parent will have opportunities to explore new hobbies, make connections, and develop friendships every day. Assisted living communities offer a range of fun and engaging activities and events for residents to enjoy, from art classes to card clubs to social hours, so there's never a dull moment!
What to do if your parent needs extra help
If you notice any of these warning signs, don't wait to get help. It's best to start the conversation about assisted living early, so your parent can be involved in the decision-making process as much as possible.
At Bethany Village, we understand that the decision to move to assisted living can be overwhelming and emotional for everyone involved. We also know that assisted living gives older adults the freedom to enjoy what's important in their lives while giving their family members peace of mind.
If you're still wondering if it's the right time for assisted living, we invite you to take this quick, 5-minute survey and answer questions about your loved one's situation. You'll learn more about the different senior living options and find out which one which might be the best fit for your family.
When you're ready to start the conversation about assisted living, we're here to help. Contact us today to request more information and schedule a tour of our assisted living options. We look forward to speaking with you!