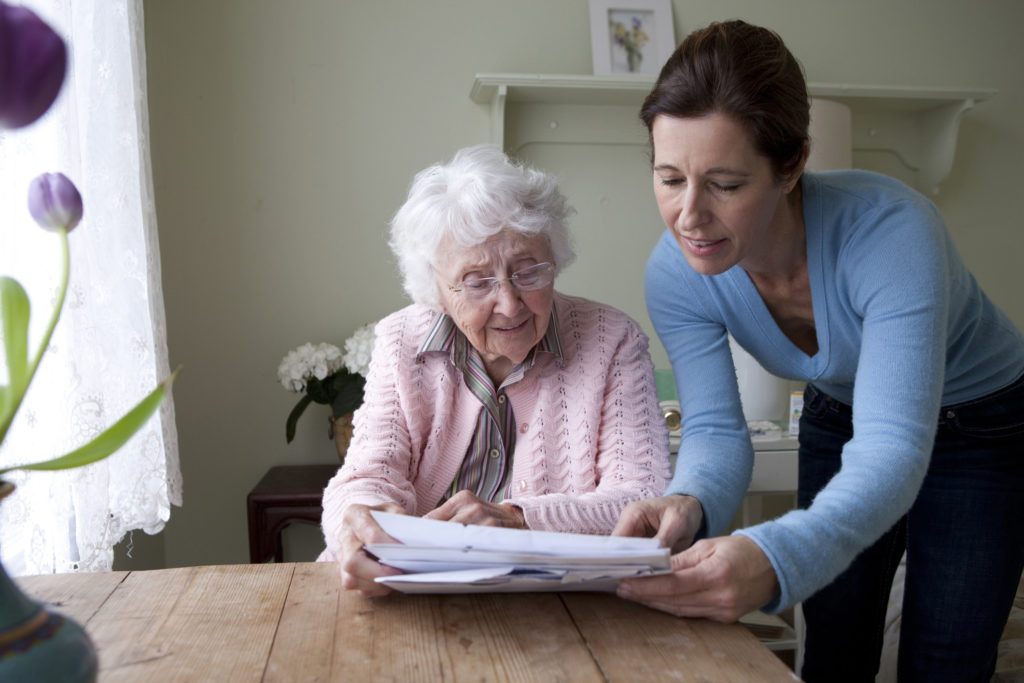 Being a caregiver is no small task. On average, family caregivers spend 24.4 hours per week on tasks ranging from grocery shopping, housekeeping, and errands to providing assistance with bathing, dressing, or managing medications.
If you're taking care of an aging parent or loved one, you know that while caregiving is a very rewarding experience, it can also be time-consuming and demanding, especially when juggling a full-time job and family duties. Caregivers are often so occupied with caring for others that they tend to neglect their own needs, which can lead to stress, anxiety, exhaustion, and, eventually, a condition known as caregiver burnout.
Left unchecked, caregiver burnout can take a toll mentally, physically, emotionally, and even financially. It can also cause frustration and resentment towards the person you're caring for, which could impact your relationship with your parent or loved one.
Thankfully, there are several ways to recognize and prevent caregiver burnout before it happens.
Know the warning signs of caregiver burnout
Caregiver burnout is more serious than stress; it's a state of extreme exhaustion that impairs your ability to effectively take care of anyone, including yourself.
Here are some of the common warning signs to watch for:
Sleep problems (either too much or too little)
Fatigue and exhaustion (both emotionally and physically)
Withdrawing from friends, family, and activities you used to enjoy
Anxiety, depression, irritability, and/or mood swings
Changing in eating habits (loss of appetite or weight gain)
Getting sick more frequently
Abusing alcohol and/or sleep medications
Feelings of hopelessness
If you're experiencing one or more of these warning signs, don't wait to tell someone. Seeking support right away can help you manage stress and prevent burnout.
Remember your needs
Trying to "burn the candle at both ends" is one of the main causes of caregiver burnout. Constantly putting others' needs first can make caregivers feel alone, unappreciated, and depressed, to the point that they're unable to properly care for themselves.
To help prevent burnout, make sure you're paying attention to your own feelings and needs as a caregiver.
Here are some things you can do to take better care of yourself and maintain a healthy mind, body, and spirit:
Continue doing the activities and hobbies you enjoy. Avoid letting your caregiving tasks isolate you from others.
Keep going to regular doctor appointments and see your doctor when you feel sick.
Exercise regularly and eat nutritious meals.
Know when to say "no" and delegate tasks to others.
Get enough rest and sleep to maintain your energy and stamina.
Recognize when you're feeling stressed or overwhelmed.
Remember, no one can do it all alone. Asking for help doesn't mean you're a "bad" caregiver. You'll be a better, happier, and healthier caregiver when you take time to care for your own needs!
Take a break
Everyone needs a break, especially full-time caregivers. Taking regular breaks can give you a greater sense of balance between caregiving and your personal life, helping to prevent stress and burnout. However, it can be difficult for caregivers to get away when an older loved one needs daily care. Here's where assisted living respite care comes in.
Respite care at an assisted living community like Bethany Village is designed to provide caregivers of older adults a much-needed rest from their caregiving duties. During a respite care stay, older adults have access to the same care, services, and support as the community's assisted living and memory care residents. Whether it's for a long weekend, a work trip, or an extended vacation, respite care provides a way for caregivers to take the breaks they deserve while having peace of mind that their loved ones are receiving quality care. A short-term respite care stay also serves as a good opportunity to see if moving to the assisted living or memory care community is the right choice for your family in the long term.
Make a plan for the future
As uncomfortable as it can be to talk with your parent or loved one about long-term care, it's better to have a plan in place before it's needed. Eventually, their needs may escalate to more than you can safely and comfortably handle on your own. Having these discussions early on will make it easier to take the next step and get help when it's needed, whether it's seeking respite care or moving into an assisted living community.
If you'd like more information about respite care or the living options at Bethany Village, please contact us today. We would be delighted to meet your family and answer your questions.