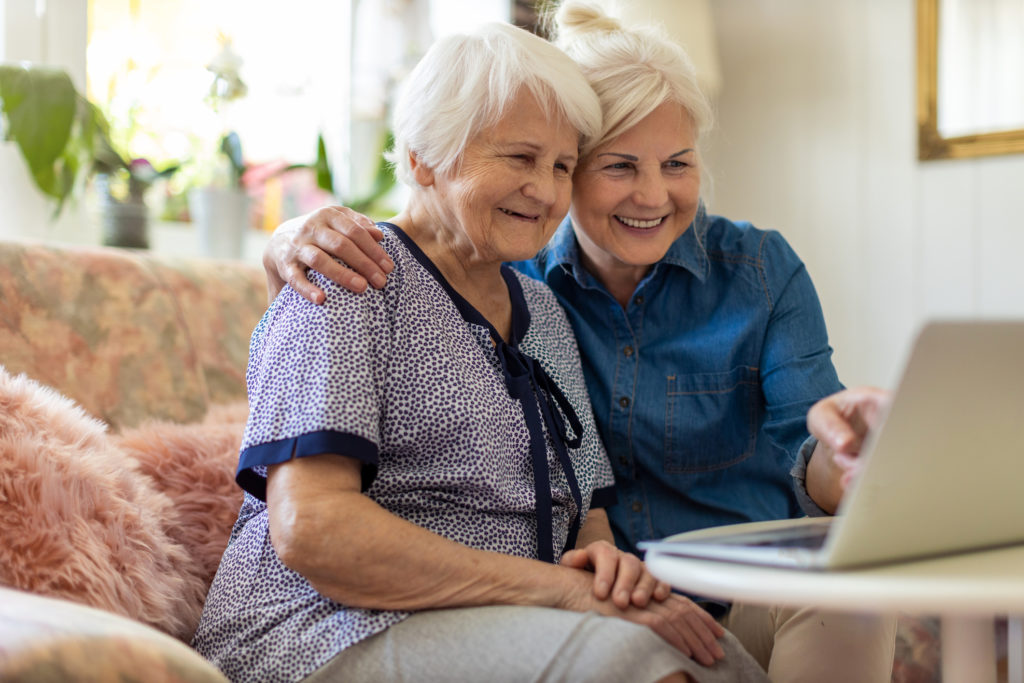 Choosing a senior living community is one of life's biggest decisions. You want to find the right community, one that not only provides high-quality care but also matches your lifestyle and preferences for amenities and services. As you begin to search, it's normal to feel overwhelmed by all the options available.
The truth is that today's senior living communities are not "one-size-fits-all." Each one has a different look and feel, and may offer different levels of care, amenities, and services.
When looking for a senior living community, here are some of the top factors to consider to help you narrow down your options and find the best fit:
#1: Type of community
First, find out whether the communities you're researching are for-profit or not-for-profit. The majority of senior living communities are for-profit, and most are part of large, national chains. On the other hand, not-for-profit retirement communities like Bethany Village are smaller and locally-based but are still held to the high standards and regulations as for-profit facilities. For-profit communities tend to be driven by revenue, whereas not-for-profit communities are driven by an overall mission. In fact, many not-for-profit senior living communities are affiliated with faith-based organizations dedicated to serving others. As you research senior living, one way to start narrowing down your list is to look at each community's mission statement and see if it aligns with your own attitudes, values, and beliefs.
#2: Level of care
Next, you'll need to understand what type of senior care is provided within the communities you're considering. Does the community only offer one or two kinds of care or multiple levels all on the same campus?
One of the most popular options is a continuing care retirement community (CCRC), which provides the full continuum of senior care within a single community. This often includes independent living, assisted living, skilled nursing, and memory care. Some CCRCs also offer an on-site rehabilitation center as well as respite care for older adults needing a temporary short-term stay.
Perhaps the biggest benefit of choosing a CCRC is that residents and their families only need to make one decision and one move. Residents simply transition to the next level of care as their needs change, without ever leaving the comfort and familiarity of the community they call home. This can be especially important for couples who move to senior living together. No matter what the future holds or how their health needs may shift, choosing a continuing-care retirement community means residents will always be surrounded by compassionate care.
#3: Social activities and amenities
In addition to exceptional care, it's important to consider what day-to-day life will be like in different senior living communities. For example, many communities will plan fun and engaging social activities, classes, and events for residents to choose from. Ask to see a copy of a monthly or weekly activities calendar so you can get an idea of what to expect.
Next, compare the services and amenities offered by each senior living community in your search. Are there on-campus perks such a salon, outside sitting areas and walking trails, libraries, gathering spaces, and a fitness center? Are there on-site worship services? What about dining options, including restaurants and cafés? Convenient services such as light housekeeping and linen services as well as transportation to appointments and errands may also be offered to help make life easier for residents.
It may help to make a list of amenities and services and rank them in order of what matters most to you or your loved one. This way, you can quickly compare your options and find a community that feels like home.
Start the Senior Living Search Today
Are you ready to begin researching continuing-care retirement communities in your area for yourself or a loved one? Contact us today for more information or to schedule a private tour!