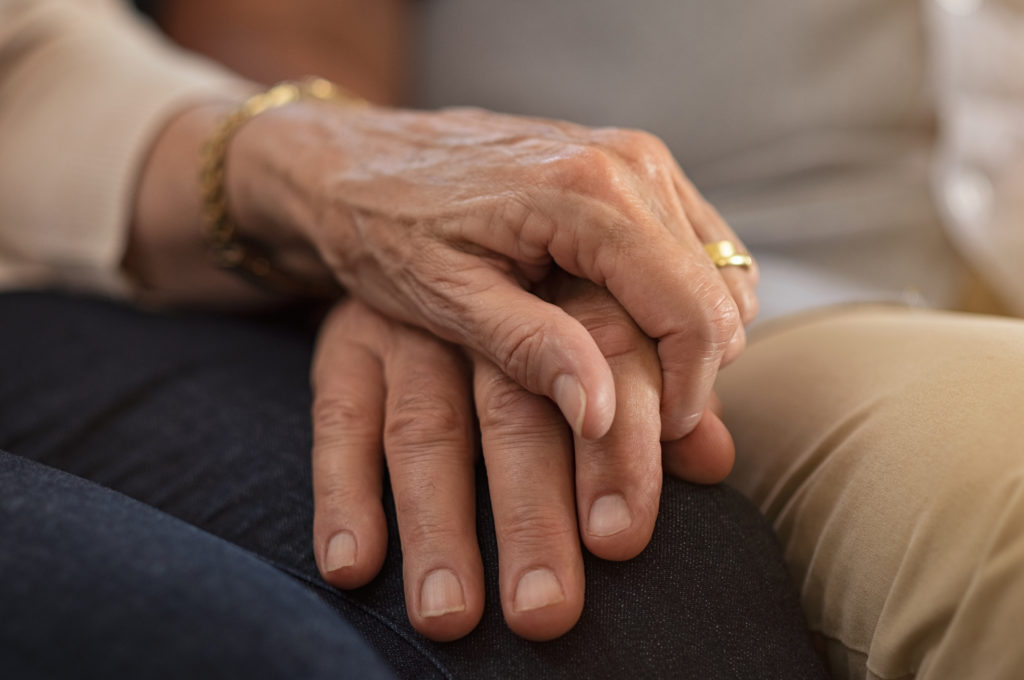 It's not always easy to recognize when a loved one needs more help than can be provided at home, especially when they are diagnosed with the early stages of a progressive memory condition, like Alzheimer's disease. That's why it's so important to watch for certain signs that may indicate it's time to shift the care needs of your loved one.
Here are three important signs to look for:
#1: Confusion or changes in behavior that impact quality of life
While mild forgetfulness is a natural occurrence as we age, it can become more serious if it begins to impede your loved one's safety and quality of life. If you notice your loved one is forgetting to take medications, getting lost, disoriented, or aggravated, having trouble driving, or struggling to keep up with their daily routine, it's time to seek help. For older adults who face memory challenges, it's often better to move to memory care sooner rather than later. Moving early will help to make the transition easier for your loved one, allowing them to experience the full benefits of memory care programs designed to spark memories and moments of clarity such as music, art, and pet therapies, conversation-based programs, and more.
#2: Changes in health needs
Along with mental and emotional changes, individuals living with Alzheimer's and related memory conditions also experience physical health changes as their disease progresses. Rapid weight loss, weak muscles and fatigue, loss of balance and coordination are among the list of health changes that can make everyday activities difficult for your loved one.
When this time comes, consider the benefits of assisted living memory care, where residents receive the care and support needed to make the most of every day. In addition to compassionate caregivers who provide help with activities of daily living, assisted living memory care communities have dementia-trained nurses who oversee residents' physical health concerns and changes. Nutritional and dietary programs are also provided to encourage healthy eating and proper hydration. Likewise, balance training and movement-based activities are offered to promote residents' overall health, safety, and wellness.
#3: Caregiver stress and burnout
Caring for a family member or loved one with Alzheimer's or dementia is one of the most loving and selfless things you can do. It can also be a long, challenging journey. If you're not taking regular breaks and seeking additional support, you may be at risk for caregiver stress and burnout. Even if you're not yet experiencing these effects, you may realize that your loved one has increasing care needs that require more help and support than you can manage on your own. This is a sign that it's time to look into the professional care provided by an assisted living memory care community.
By choosing assisted living memory care, you can be confident that your loved one will receive the high-quality care they need in an environment that supports their mental, physical, emotional, and social wellbeing. Now when you visit and spend time with your loved one, you can focus on your relationship instead of the stress of caregiving.
Start the Conversation about Memory Care
It's not too early to begin planning and discussing senior living options with your family, especially after learning a loved one has been diagnosed with Alzheimer's or dementia. A good place to start is by researching and touring local memory care options, like Pavilion Assisted Living Memory Care at Bethany Village.
Pavilion is a cozy and intimate family-style living environment where residents are free to explore and socialize in comfort and safety. All medical services are offered within Pavilion, where our memory care includes a dementia-trained nursing staff on-site 24/7. Offering a range of innovative memory care therapies and programs, Pavilion allows residents to enjoy their lives to the fullest while their family can enjoy peace of mind.
Would you like to learn more about life at Pavilion? Please call us at (937) 433-2110 or fill out our online contact form to request more information.