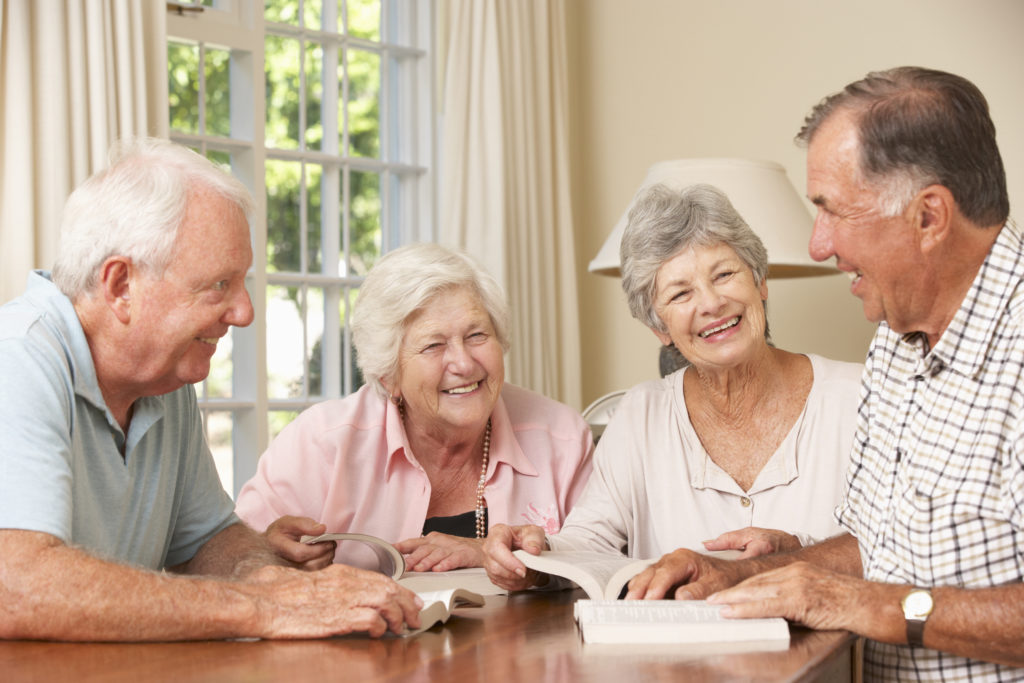 After years of hard work, retirement is a well-deserved break and an opportunity to pursue the hobbies and activities that bring you joy. How do you envision spending your retirement years? If you're looking for a little inspiration, here are some of the top hobbies to try in retirement:
#1: Grow your green thumb
Whether you grow your own fresh produce or tend to beautiful blooming flowers, gardening is a fun and rewarding pastime for anyone who likes to spend time outside and doesn't mind getting their hands dirty. If you're new to gardening, start with easy-to-grow plants such as pansies, marigolds, tomatoes, peppers, zucchinis, or herbs like mint and basil. Gardening is good for the mind and body, making it a perfect retirement hobby!
#2: Join a book club
Reading is more than a way to pass the time; it also provides powerful cognitive benefits. Some researchers even believe that reading can protect memory and help prevent or delay the development of Alzheimer's disease! If you enjoy reading, or if you're trying to read more, joining a book club will help you cross off your reading list and meet fellow book-lovers. Because book clubs provide a common topic of conversation, it's a lot easier to break the ice and form new friendships in retirement.
#3: Enjoy some friendly competition
Engaging in play is important at any age. Not only are games fun, but they also help to relieve stress, promote laughter, improve mental stimulation, and boost mood. From bridge to board games, trivia, puzzles, and more, there's no shortage of games to try in retirement. Playing video games is also quite popular among retirees, with over 51 million "senior gamers" in the U.S., according to AARP. So, don't be afraid to try a new type of game and see what you like best!
#4: Build fitness in your routine
Zumba, Tai Chi, dancing, or even a walking club are all fun ways to get active while building connections with others in retirement. Many people find that joining a group fitness class gives them the extra boost of motivation they need to keep up with their fitness goals!
#5: Get creative
You don't have to consider yourself an artist to create art. Retirement is an excellent time to reconnect with your creative hobbies or learn a new skill. Playing an instrument, knitting, quilting, painting, drawing, scrapbooking, woodworking, ceramics, and photography are just a few of the many ways you can express yourself or simply create something beautiful.
Make more time to explore hobbies in retirement!
One of the many reasons retirees choose to downsize and move into a smaller, easier-to-manage home in an independent living community is to free up more time for the hobbies and activities they love. In an independent living community, you can say goodbye to time-consuming responsibilities of homeownership like raking leaves, fixing leaky faucets, and cooking every meal. From the moment you step foot on campus, you'll have the opportunity to meet friendly neighbors, pursue your current passions and explore new hobbies, and enjoy the relaxing, low-maintenance retirement you've always dreamed of.
Don't wait to move to independent living and embrace the carefree retirement you deserve. Moving early, while you're still healthy and active, will allow you to make the most of all that independent living has to offer!
From spacious villas to cozy cottages, Bethany Village has stylish independent living options for every lifestyle. To learn more, please contact us today. We're happy to answer your questions, provide more information, and schedule a tour of our beautiful community.