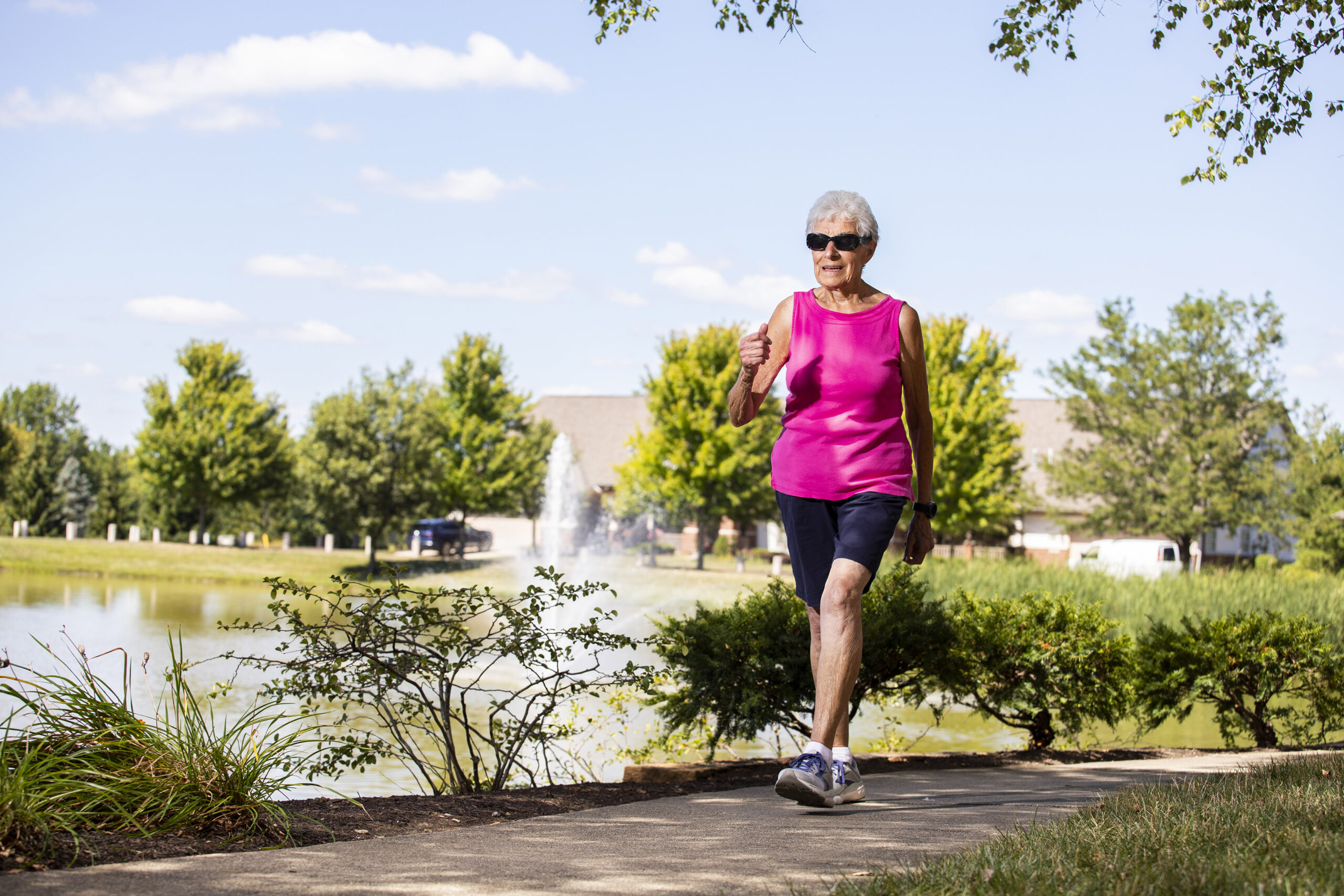 Did you make a resolution to walk more this year? Instead of walking by yourself, consider joining a walking club! Walking with others is a fun, safe, and convenient way to stick with your fitness resolution and make new friends—all while embracing a healthy, active lifestyle.
If you're ready to add more exercise to your routine, take a look at these benefits of joining a walking club:
Walking is an easy, low-impact exercise
Walking is one of the most popular forms of physical activity for older adults, and for good reason. It's low-impact, which means it's safe on the joints and doesn't put too much stress on the body. Because walking is possible for most people, it's relatively easy to find others to join you on your walking excursions. Best of all, walking requires no special equipment, training, or specific location. All you need to do is lace up your sneakers and put one foot in front of the other!
Walking with others can improve your health
Walking is wonderful for our health, and research shows it's even better to walk with others by your side. A study in the British Journal of Sports Medicine found that walking groups contribute to wide-ranging senior health benefits. On average, those who regularly participated in social walking groups experienced significant improvements in lung strength, blood pressure, body fat, resting heart rate, body mass index, and other important measures of overall health and fitness. Walking with others can also lead to some impressive mental health benefits. The study revealed that adults who joined a walking club experienced less stress and a lower risk of depression.
Social walking will give your motivation a boost
One of the best benefits of joining a walking club is connecting with others and forming new friendships. Walking is much easier when you know you'll have good friends to chat with as you go. Plus, the social support you gain from your walking buddies will help you stay accountable and motivated to reach your fitness goals. After all, it's much harder to skip a workout when you know your friends are expecting you to be there!
Joining a walking group is a great way to stay active and have fun at the same time. At Bethany Village, residents enjoy walking together outside on our safe and expansive trails and indoors throughout the halls of our community. We even hold a popular annual resident walking challenge to encourage socialization and physical fitness!
Before adding walking to your daily exercise routine, make sure your walking shoes fit properly and provide enough support and cushioning. Ill-fitting shoes could cause you to trip and fall. When you're ready, start slowly with a 10-15 minute walk, then gradually increase your time and distance. Stay hydrated and stretch your calves and hamstrings after every walk to help your muscles recover. Happy walking!