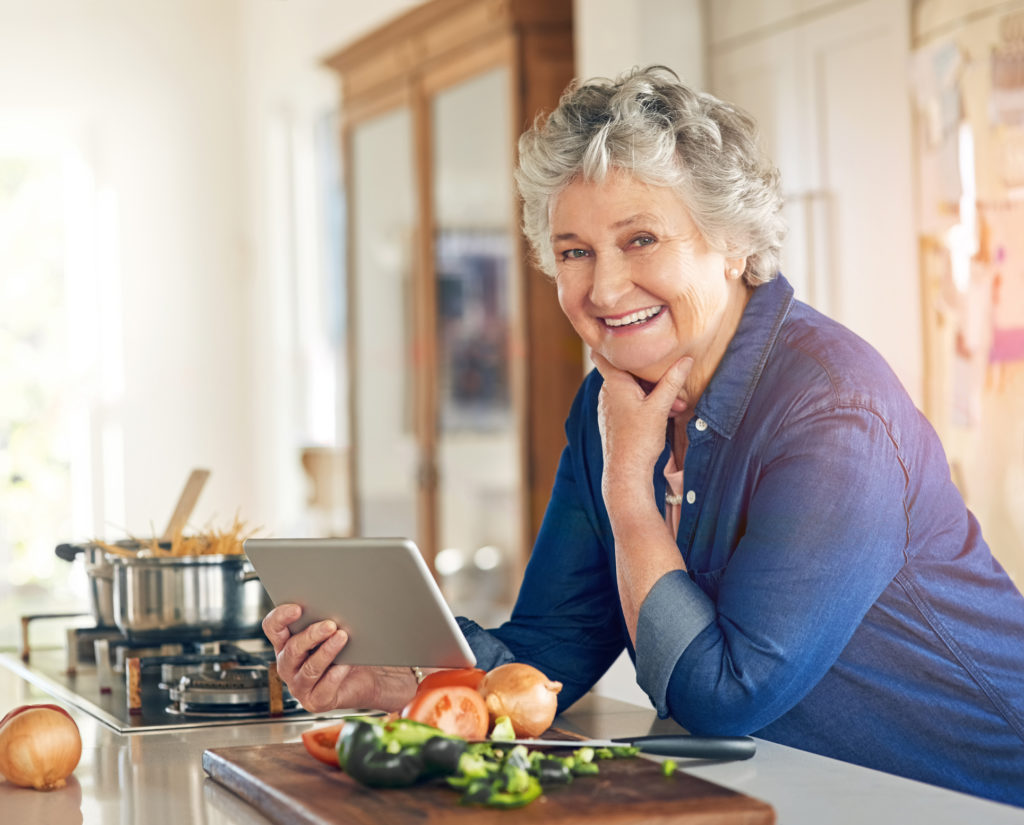 February is American Heart Month, and there's never been a better time to take charge of our heart health.
Heart disease is the leading cause of death for both men and women in the United States. And, according to the National Heart, Lung, and Blood Institute, people with poor cardiovascular health are at greater risk for severe illness from COVID-19. The good news is that heart disease is largely preventable by making simple, heart-healthy lifestyle changes!
Are you ready to give your heart some love? Take a look at these five things you can do every day to keep your heart healthy and strong:
#1: Keep moving
You've probably heard that exercise is good for your heart, and it's true that experts recommend adults get at least 30 minutes of exercise five times a week. However, even daily exercise is not enough to offset the negative effects of sitting too long at one time. Research has found that staying seated for long periods is poor for your health—no matter how much exercise you do! Try to find ways to incorporate movement throughout your day, whether it's taking short walks or choosing the stairs instead of the elevator.
#2: Make heart-healthy food swaps
Eating a well-balanced diet can help lower your risk of heart disease. Heart-healthy foods include whole grains, fruits, vegetables, and unsaturated fats like those found in olive oil and fish. To get started, try making simple swaps in your daily meals. For example, try cooking with olive oil or coconut oil instead of butter. Choose whole-grain bread for your sandwich instead of white bread, and use avocado rather than mayonnaise. For a snack, reach for a handful of nuts instead of chips. These heart-healthy alternatives are tasty and fulfilling!
#3: Brush and floss daily
Taking good care of your teeth is one of the easiest ways to take good care of your heart! In recent years, researchers have found a link between heart disease and gum disease. To protect your smile and your heart, brush your teeth at least twice per day, floss daily, and schedule regular dental checkups and cleanings.
#4: Get a good night's rest
Sleep plays a vital role in our overall health, allowing our bodies to rest and recharge. Over time, a lack of quality sleep may contribute to health risks like high blood pressure and heart disease. Try to set a regular bedtime and get 7 to 8 hours of sleep most nights. Turning off electronics before bed and limiting caffeine can also help to improve your sleep. If you have chronic sleep problems, be sure to talk to your doctor.
#5: Practice self-care
Stress is a normal part of life. However, chronic stress can lead to health risks such as heart disease, depression, and high blood pressure. Adding self-care practices to your daily routine is a great way to keep stress levels under control. Choose a relaxing activity such as journaling, reading, painting or drawing, meditation, or even yoga or Tai Chi!
Having a strong support system is another way to prevent and manage stress. It's especially important to develop and maintain supportive relationships as we get older. Studies suggest that people with meaningful social lives tend to be happier, healthier, and live longer than those who are isolated. This is why many older adults choose to move to a retirement community, where residents enjoy living among their peers and building new friendships through fun daily activities and hobbies.
Love your heart at every age!
American Heart Month is a helpful reminder that we can all take steps toward better heart health, no matter our age! At Bethany Village, we embrace all aspects of wellness to help our residents live happy, healthy, fulfilling lives in retirement. To learn more about life at Bethany Village and connect with a senior living specialist, please contact us today. We'd be delighted to speak with you and answer your questions!